North Korean athletes competing at the Asian Games in South Korea held a special "longing for the leader" gathering to express how much they miss their homeland.
They sang songs and recited poems praising Kim Jong-un, said Pyongyang's Korean Central News Agency.
Among the songs performed were We Cannot Live Without You and Warm Feelings, KCNA added.
North Korea's Sports Minister, Kim Yong Hun, said "the minds of all members of the delegation and players are running to him, whom they long to see, awake or asleep".
Right...
Kim Jong-un has been in the news recently after apparently succumbing to gout owing to a longstanding addiction to cheese.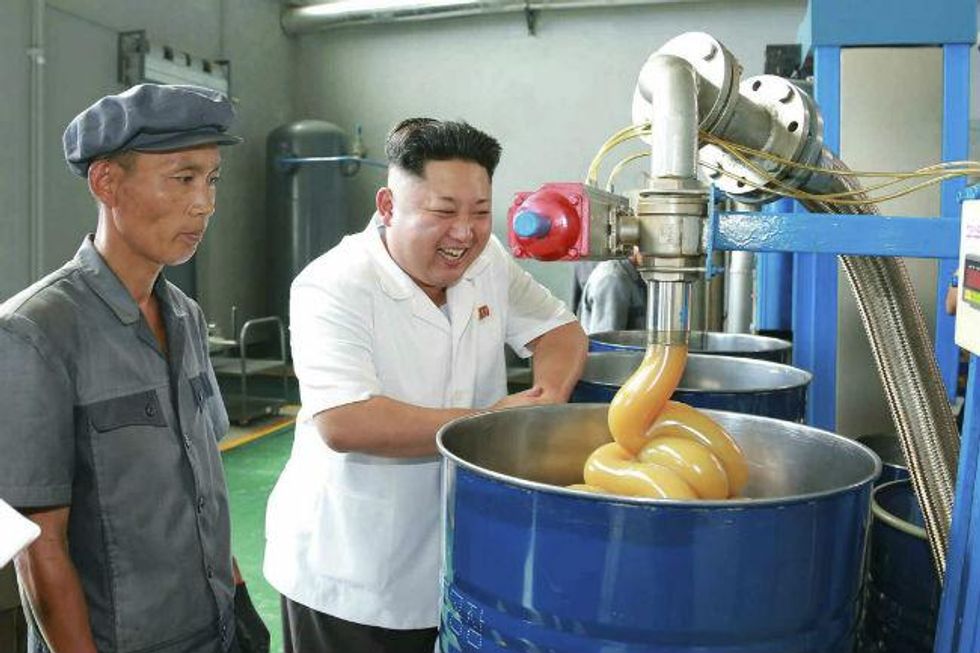 More as we get it.