How much does China love Vladimir Putin? This much!
That's the general message the Chinese government wants to get across in this ludicrously exaggerated propaganda film that lavishes praise upon the Russian leader.
According to the Wall Street Journal, it was produced by a group called the Studio on Fuxing Road, which has previously made pro-Beijing cartoons and is certainly government backed.
The video, also uploaded on to YouTube, was made to coincide with Chinese president Xi Jingping's visit to Russia for events commemorating the end of World War 2.
Here's what these people, who are expressing strongly-held personal beliefs and have of course totally not been told what to say, have to say about Putin: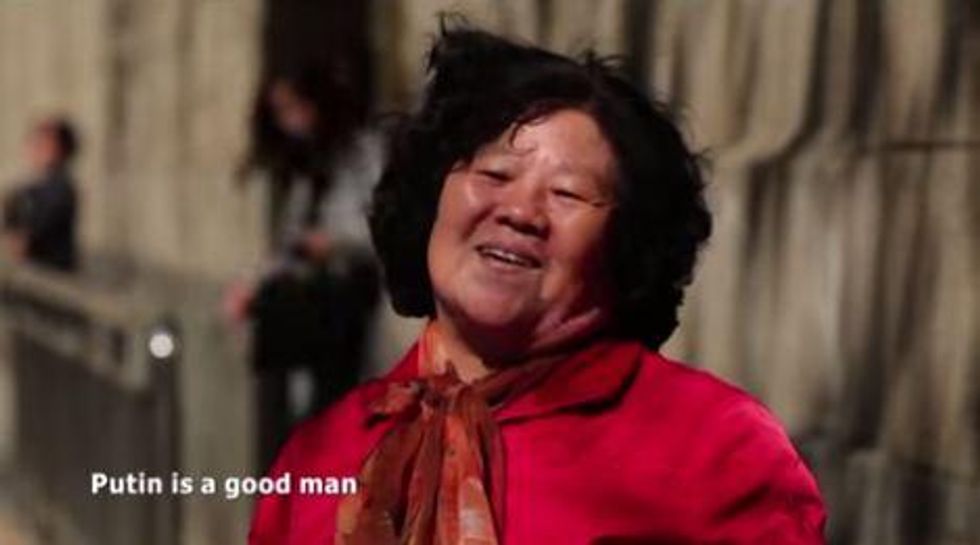 Even more bizarrely, the video suddenly goes in for the hard sell: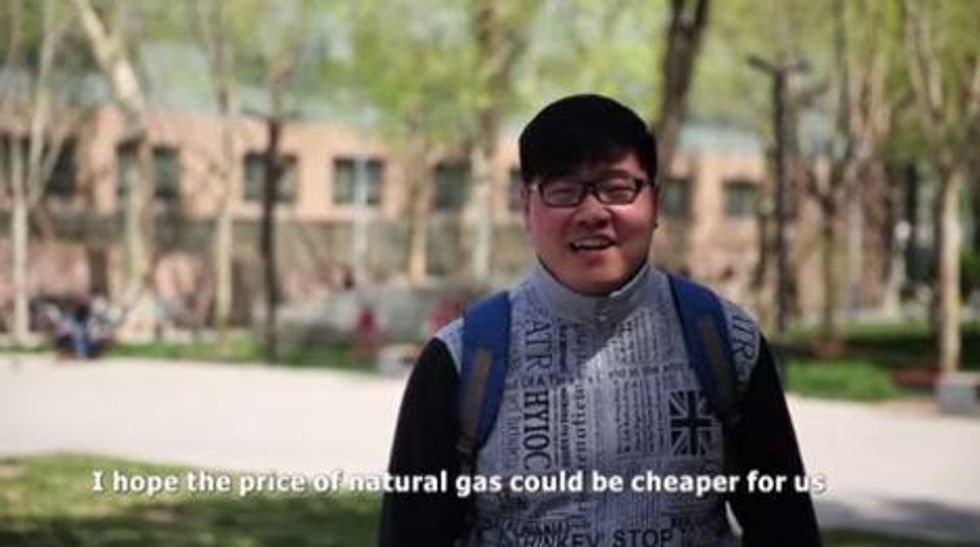 You can watch it below:
More: [Egypt welcomes Putin with horribly mangled Russian anthem]2