Eight out of the 20 most popular books on Amazon are not books at all. That's if you define books by something you can read.
Forty per cent of the current bestsellers aren't novels, aren't biographies, aren't text books, they're adult colouring books.
And while some may cite this very moment as the death of literature, the final nail in the long-closed coffin of the library, the end of days, perhaps it is not only a good, but a great thing.
Grown up colourists are often quoted as saying the experience of colouring in someone else's designs is an aid to mindfulness, others have claimed it de-stresses, relaxes and even reduces pain.
Speaking to the Guardian, 52-year-old Paula Meng of St Petersburg, Florida - who colours for several hours a day - said that it helps to alleviate her anxiety, depression, and back pain.
"It helps me," she said. "Your mind is blank other than what you're doing at that very moment."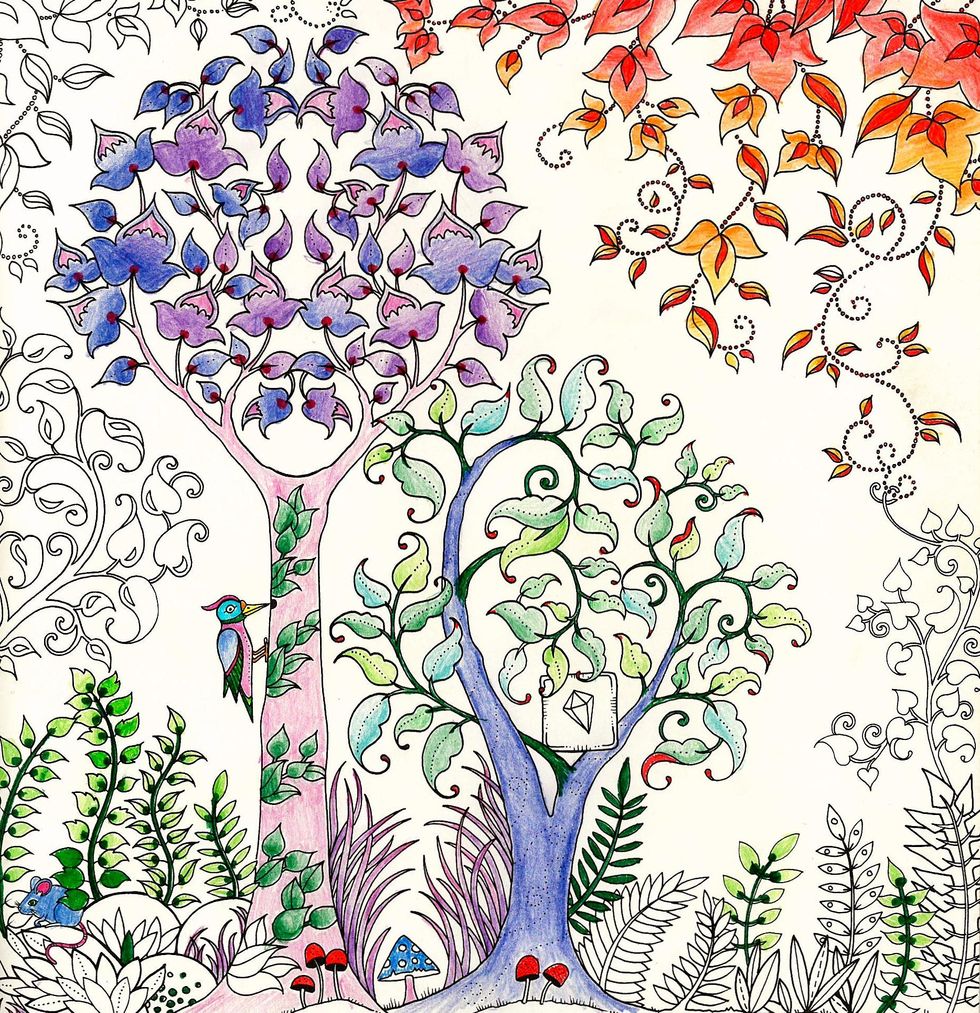 Earlier this year i100.co.uk spoke to Johanna Basford, creator of Secret Garden, Enchanted Forest and Lost Ocean colouring books:
When I initially pitched my idea for a colouring book for grown-ups to my editor in 2012 there was a bit of a silence - colouring in for adults wasn't a trend back then and we had no idea how big, if any, the audience for something like this would be.

My aim was to just make a book that I myself would love, then hope a few other people would feel the same and buy it.