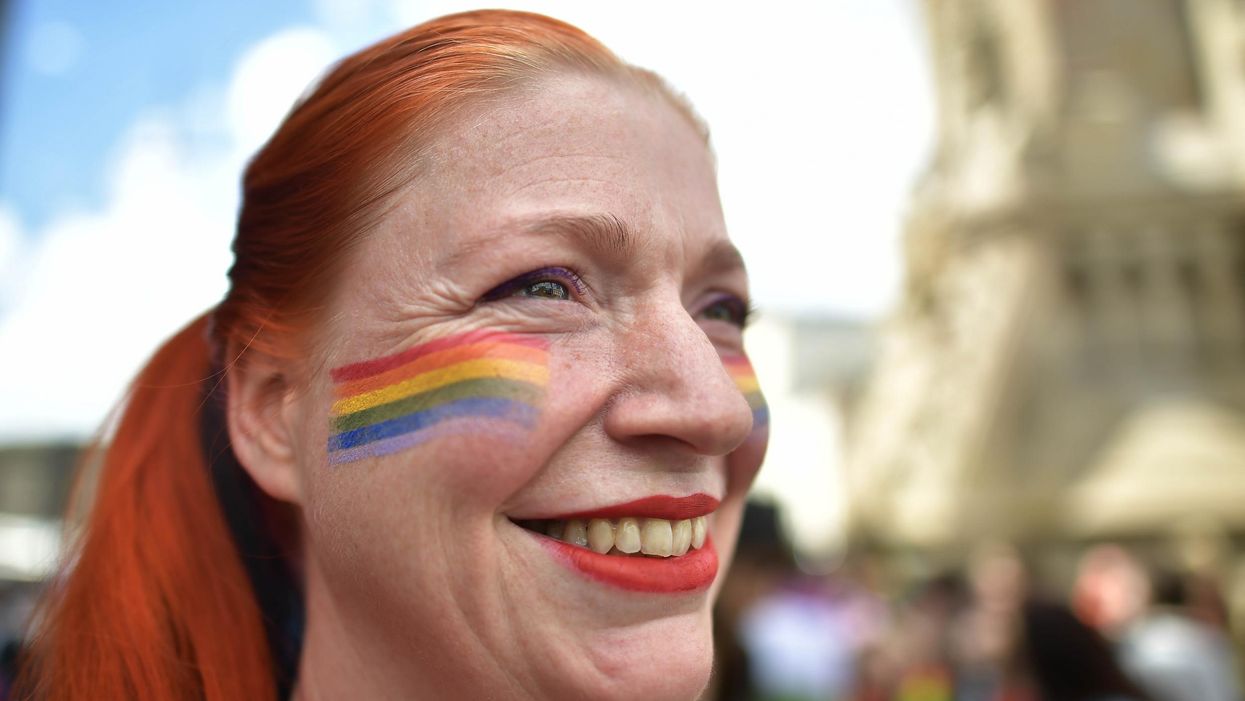 Charles McQuillan/Getty Images
Elaine Somers, from Belfast, has written an open letter to the Democratic Unionist Party's (DUP) former health minister Jim Wells about her two gay sons.
Somers decided to write the letter after Wells recently criticised the National Trust for its support of Pride marches, and resigned his membership.
In a Facebook post, Somers explains that after learning that two of her four sons, Mark and Steve, were gay she realised she was "as ignorant" as Wells is now.
Somers' eldest son came out at the age of 22, in 1992. She wrote:
It was obviously something he had wrestled with for some time, not wanting to bring shame to his family and wanting to be sure of his own sexuality.
She admits she was disappointed, embarrassed and confused, and wondering if she'd "done something wrong".
She writes:
It was my mother, his grandmother, who pointed out to me that God had made him, just as he had made his brothers and his sister, and that she would continue to love him, just as he was, God's son.

I had never stopped loving my boy, but I had allowed myself to think how unfair it was, how I would have preferred him to marry some nice girl and provide me with grandchildren as good looking as he was. How shallow and shameful that was.
Then several years later, her stepson came out, too.
So the years have passed and I make no secret of the fact that I have gay sons. I'm proud of both of them and proud of their differences. The older boy has more problems being gay than I could ever have imagined. At 47, he remains single with no significant other in his life.

My younger son has embraced being gay, is more extrovert, outward and optimistic. He lives in Australia where being gay is more acceptable than this backward country where people like you Mr Wells can make judgements of him.
Somers concludes:
I'm sorry for you, for your soul and for the children you have. You do not know the true meaning of Christian love. I hope someday you will.
Here's Somers' full post: