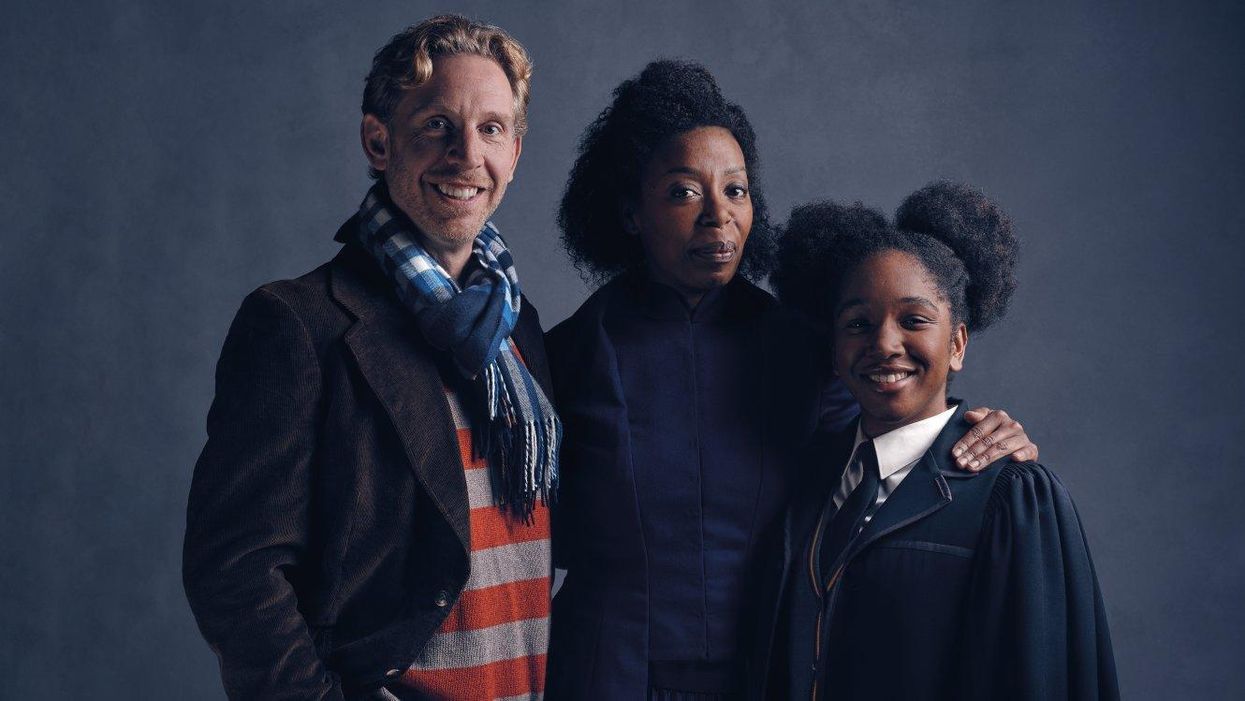 Paul Thornley, Noma Dumezweni and Cherrelle Skeete in The Cursed Child (Pottermore)
On Tuesday, illustrator Anoosha Syed shared an awesome picture of the Harry Potter characters Hermione Granger, Ron Weasley, and Harry himself.
Racists online took umbrage (not that one) to the fact she drew Hermione as black.
This is despite the fact that books never describe Hermione's ethnicity, and in the stage play of Harry Potter and the Cursed Child Hermione has been played by black actor
But some people aren't going to let little things like facts, logic, or thinking, get in the way.
To reiterate: the books never state Hermione was a white girl.
Never. You just pictured someone White, and so did the casting directors for the film series.
​Also, if you're into racial hierarchies and Harry Potter, then you were not reading them properly.
One user even tried to compare it to the white washing of black characters.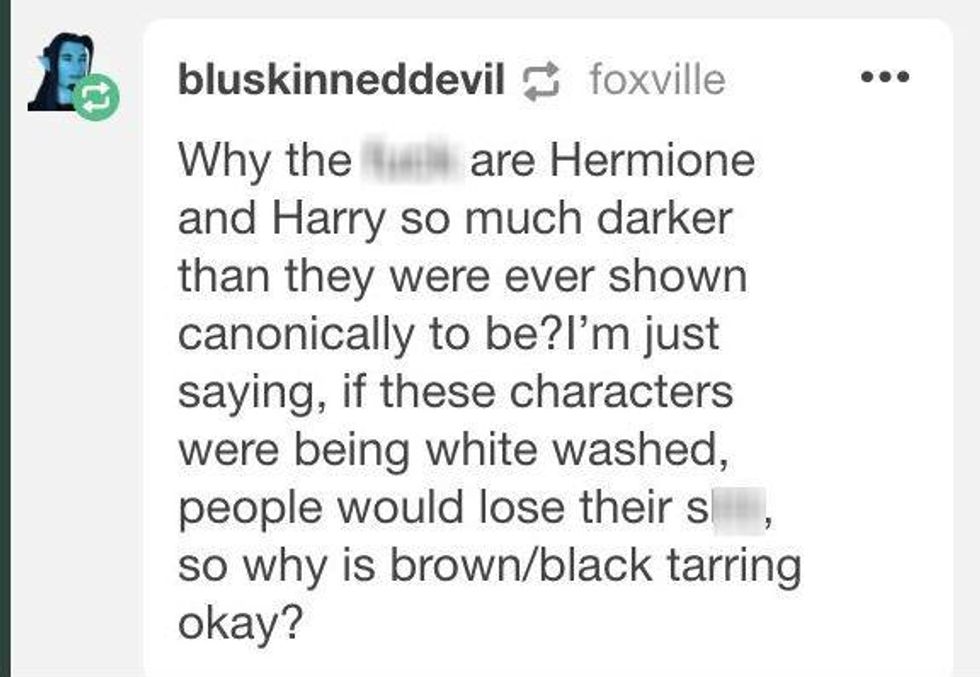 Blueskinneddevil/Twitter screenshot
THEY NEVER SAID SHE WAS WHITE.
It just goes on and on.
You do realise you have the book covers as a reference point, right?
You mean those supposedly infallible 'book covers' which illustrated the character Albus Dumbledore first as a 40 something, gotee wearing, pipe smoking brunette, (going against the book's descriptions of his long white beard), and then illustrated him as Richard Harris in subsequent editions?
Syed herself had the perfect response to naysayers:
I'll draw whatever I want thanks.