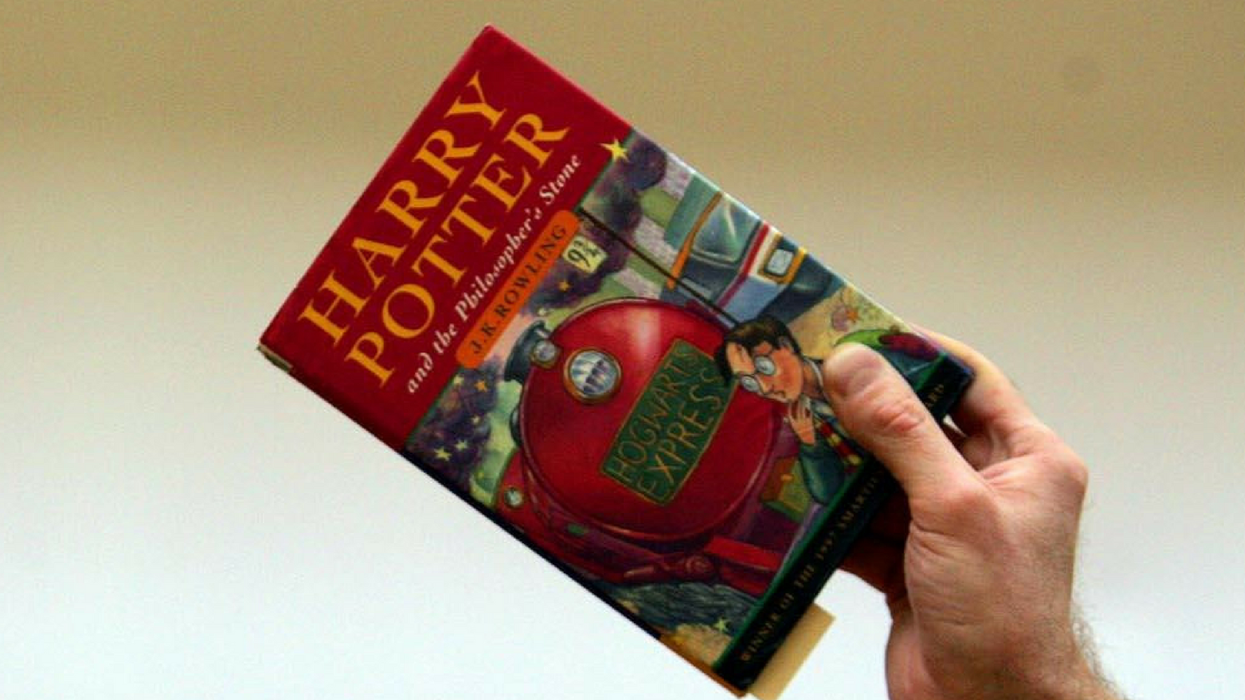 Cathal McNaughton/PA
The first Harry Potter book has been translated into Scots, 21 years after it first hit shelves and it's brilliant.
Harry Potter and the Philosopher's Staneis, of course, the original novel; it follows Harry as he becomes a wizard and leaves the abusive Dursleys to study magic at Hogwarts. But this version is specially translated for Scottish readers.
Scots expert Matthew Fitt, who translated the book, told the BBC he hopes fans of the series will enjoy reading this version.
He said:
I wanted tae dae this for a lang time but kent I wanted tae get it richt.

I'm that honoured tae be the Scots translator o this warld-famous Harry Potter buik and chuffed tae ma bitts that Scots speakers, baith young and no sae young, can noo read the novel again, this time in oor gallus braw Mither Tongue.
The 2011 census reported that around 1.5 million Scottish people spoke Scots.
In the translation, Hufflepuff has become 'Hechlepech' while Ravenclaw is now 'Corbieclook.' The sport of Quidditch is now Bizzumbaw, a "bizzum" is a broom and a ball is now "baw."
It's also worth noting that Albus Dumbledore, who has been renamed Dumbiedykes, is still one of the few characters brave enough to call Voldemort (ooh we said it) by his name - but in the Scots book, it's safer to call him You-Ken-Wha.
Harry Potter, of course, has a strong connection to Scotland - author J.K. Rowling wrote the books in cafes around Edinburgh.
Imgur user WhiteDudeFromD12 posted some excerpts from the edition, the 80th translation of the book:
Can't see the pictures? Click here.