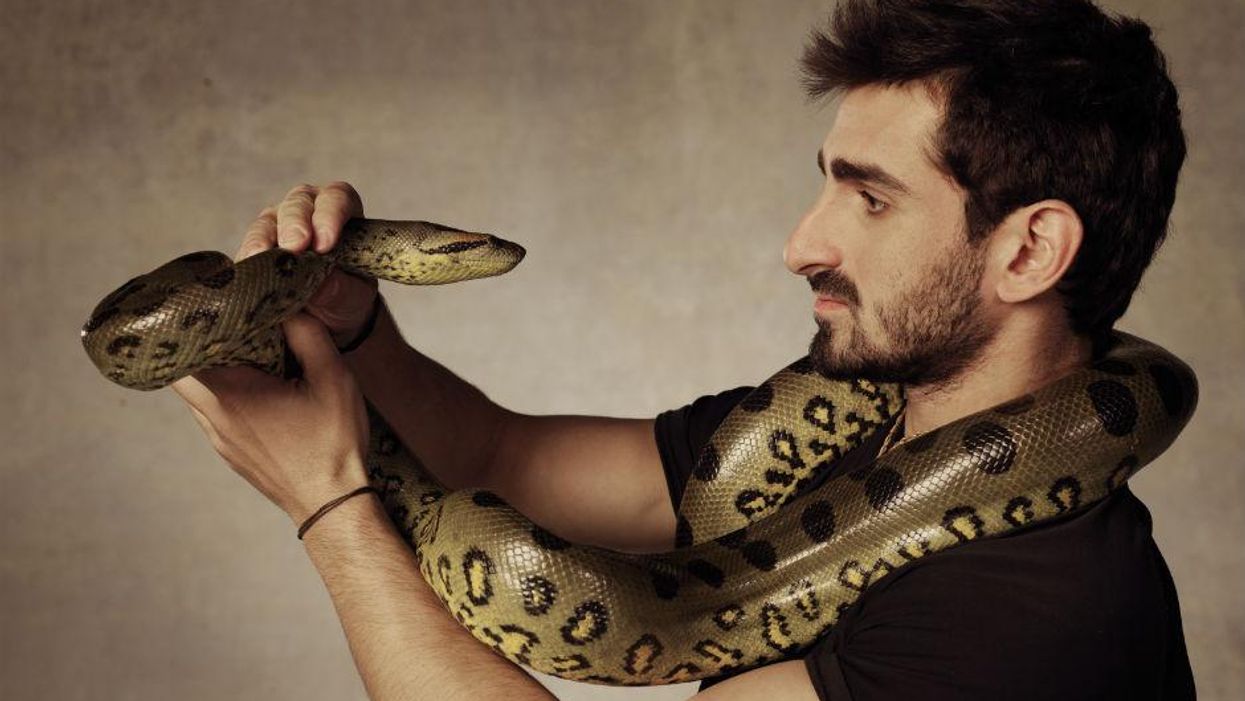 TL;DR: That's the idea
The Discovery Channel has published a worrying preview on its website which suggests it will be filming a man being eaten alive by a snake for our viewing pleasure.
Apparently, naturalist and wildlife film-maker Paul Rosolie will enter the belly of an anaconda on 7th December in a "snake-proof" suit.
That is the only information the channel is giving us so far, but it appears that trailers for the programme have been removed from YouTube.
Another YouTube user has uploaded a ripped preview of the show in which Rosolie appears in the padded suit with a long tail which can presumably be used to yank him out if he gets stuck...
i100.co.ukDiscovery Channel