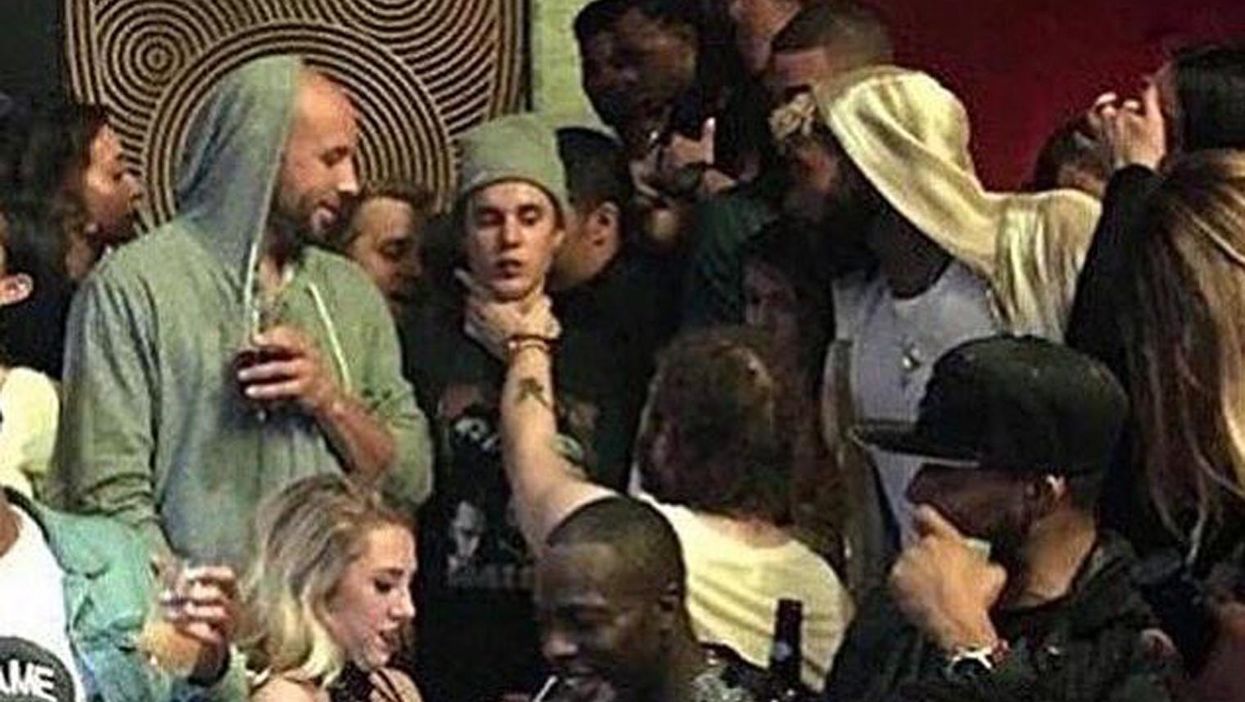 Last week, a photo surfaced of what appeared to be the rapper Post Malone holding Justin Bieber by the throat.
The story goes that Bieber stubbed his cigarette out on Malone's arm, and so Post got violent.
It's ok though, it was in a jokey way, as both parties confirmed later on social media in totally-not-PR-mandated-posts.
But the story here is that people seem to think that the photo is composed in a way that suggests renaissance art...
Picture:indy100
...and ever since people have been mocking up what it would look like in certain styles...
...or in a gallery...
...or being painted by legendary art instructor and television host Bob Ross:
Picture:indy100
What a time to Bieb alive.
HT Joe.co.uk