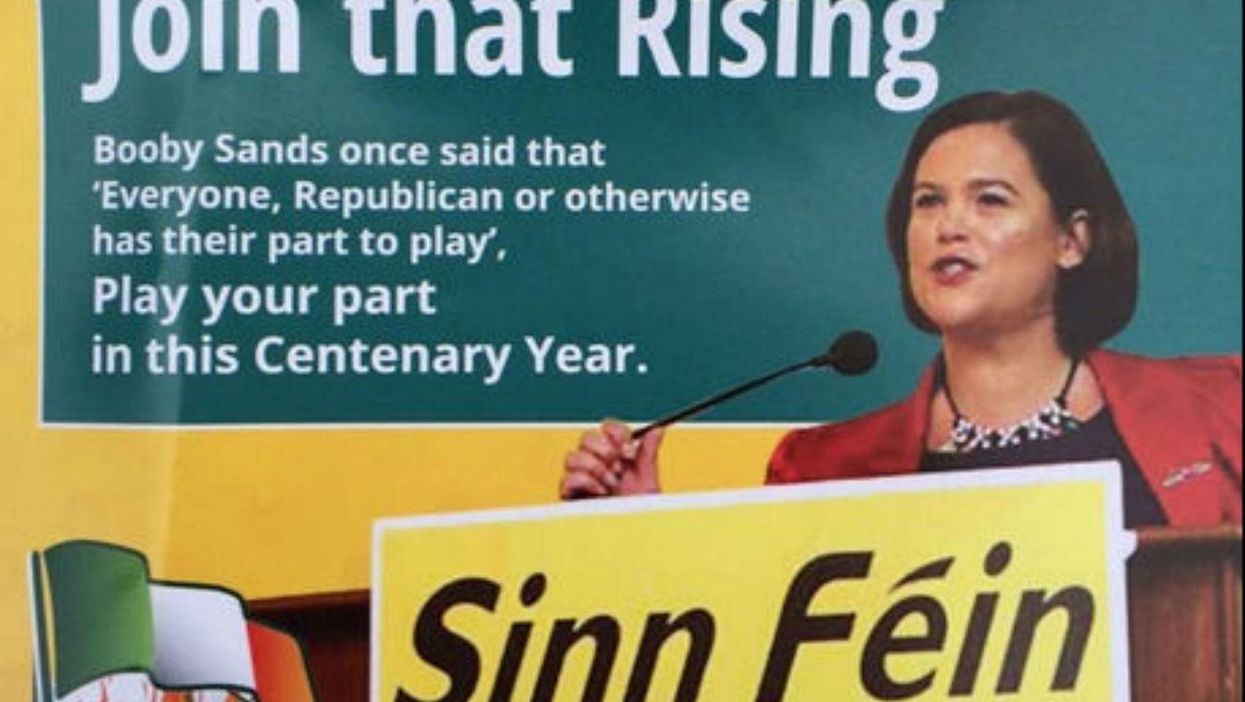 Ireland has just begun the short three week campaigning period ahead of a general election at the end of the month.
Fine Gael, the lead partner in the current coalition government, is polling somewhat precariously, and republican party Sinn Fein is trying to drum up some patriotic sentiment in an effort to prise away more votes.
This year marks the centenary of the Easter Rising of 1916, which ignited the long and bloody fight for Irish independence.
Mary Lou McDonald, Sinn Fein's deputy leader, talked about this fact on a campaign leaflet, quoting Bobby Sands, the IRA hunger striker who starved himself to death in a Northern Ireland prison in 1981.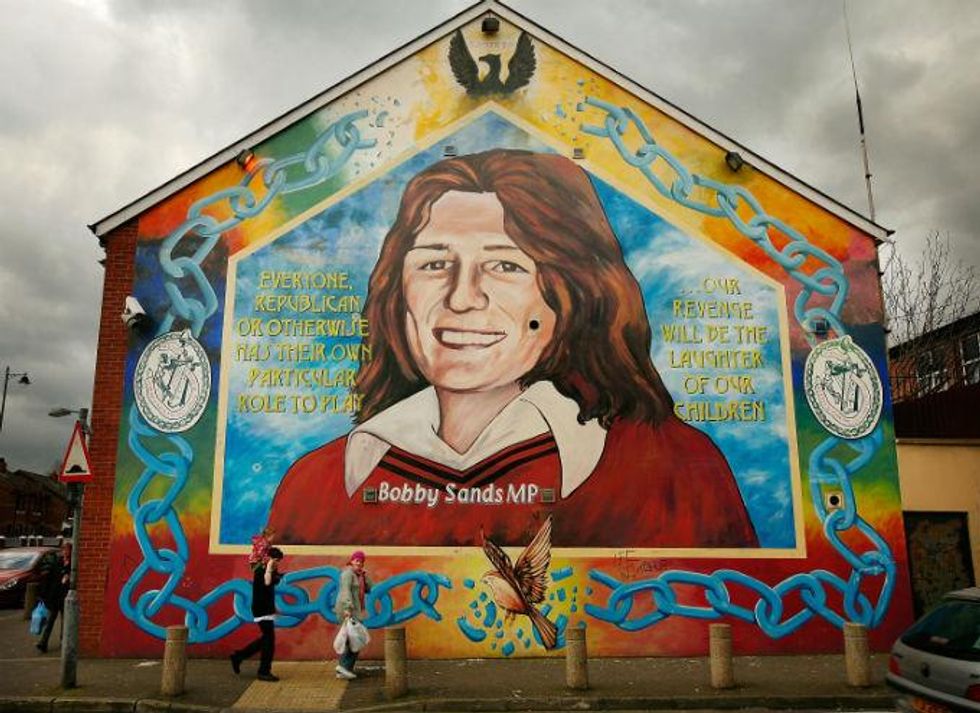 A mural of Bobby Sands in Belfast (Picture: Getty)
Thanks to a typo at the printers, however, 'Bobby' became 'Booby':
Oops.