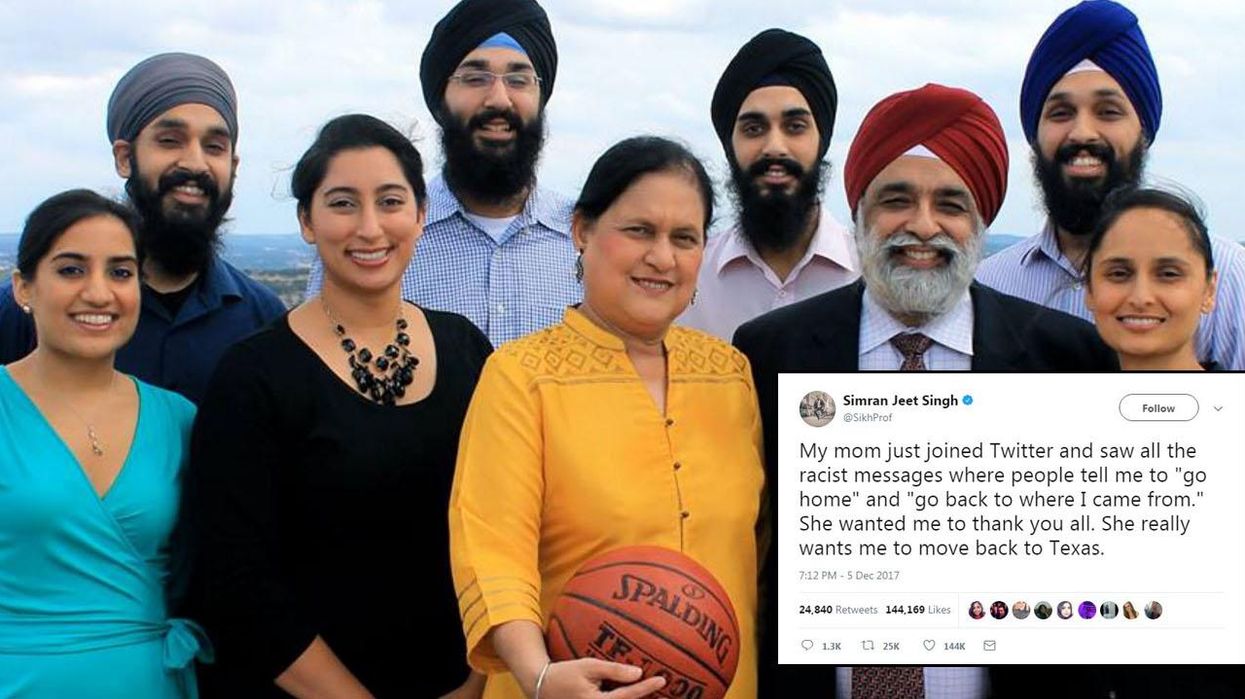 Twitter/ProfSikh
Simran Jeet Singh is a professor of religion at Trinity University in San Antonio, Texas.
He has nearly 45,000 followers on Twitter, which is a lot.
This is partly thanks to the fact he's been tweeting more politically. With this has come criticism, as is to be expected in political debate, but he has also been subjected to unacceptable racist and hateful abuse.
His mother, Parvinder Kaur, has recently joined Twitter.
Here she is:
She was understandably annoyed by the racism and hatred that she saw in her son's mentions.
Singh told BuzzFeed:
My mom's always had a good sense of humour about this kind of stuff — and she passed that down to my brothers and me.
The Twitter trolls would often tell Professor Singh to "go home" or to "go back" to "where he came from".
Singh decided to respond with his mother's absolutely flawless thoughts on the messages:
People obviously loved it, because mothers are awesome:
Essentially, the message is - don't mess with mothers. They've seen way worse than your petty remarks.
HT BuzzFeed