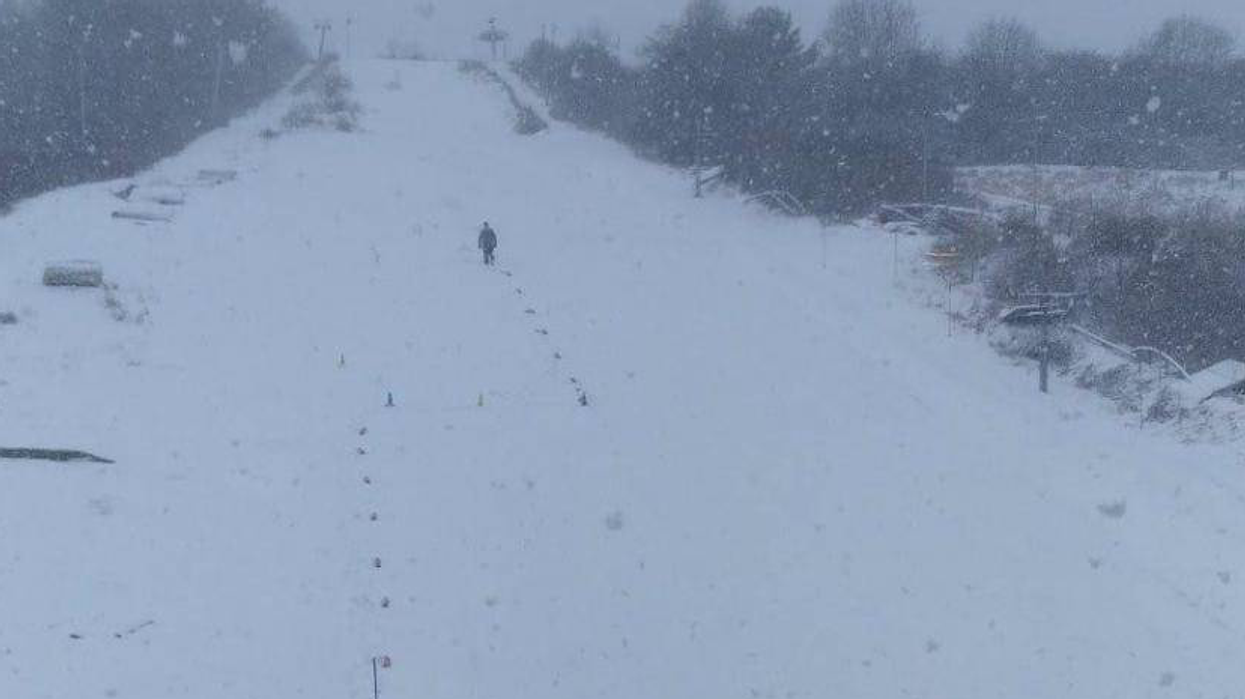 Facebook/Chatham Ski Centre
In a very British but also ridiculously ironic turn of events, a ski centre in Kent, England has closed because there's too much snow.
You'd think today of all days would be the best time to go to a ski centre. That way, you can at least pretend that you're tearing down a mountain in the Swiss Alps rather than grinding along a coarse, faux terrain.
Chatham Ski Centre posted the news to Facebook with a picture of a heavily snow-coated landscape, writing;
Centre currently closed as we have an inaccessible car park and we have to be able to have emergency vehicle access and staff are struggling to get to site.
People were pretty shocked about the news, very quickly pointing out that a bit of snow shouldn't stop them, as they are, well, a ski centre.
The manager of the centre tried to calm down the disgruntled populace by writing on Facebook "We are a dry ski slope" and "The slope doesn't run well in this snow".
This answer wasn't good enough for some and people were quick to bring up the typical 'Britishness' of it all, with one man tweeting:
How very English (well, South-East) : 'Chatham Ski and Snowboard Centre in Gillingham, Kent, has been forced to clo… https://t.co/zQidxJAMrL

— nick buchanan (@nick buchanan) 1519811702
While it is all painfully ironic, the fact is that Chatham Ski and Snowboard Centre simply closed because snow is a health and safety hazard:
We did have someone unfortunately have a broken femur a few years back in similar conditions. It was just one of those things, as he fell awkwardly.