When Miley the husky was found atop a pile of rubbish outside Los Angeles in November last year she was clearly malnourished and suffering from mange.
Eldad Hagar, of the Hope for Paws charity in the US, rescued Miley and took her to a shelter where she received treatment - after spending the first three days asleep.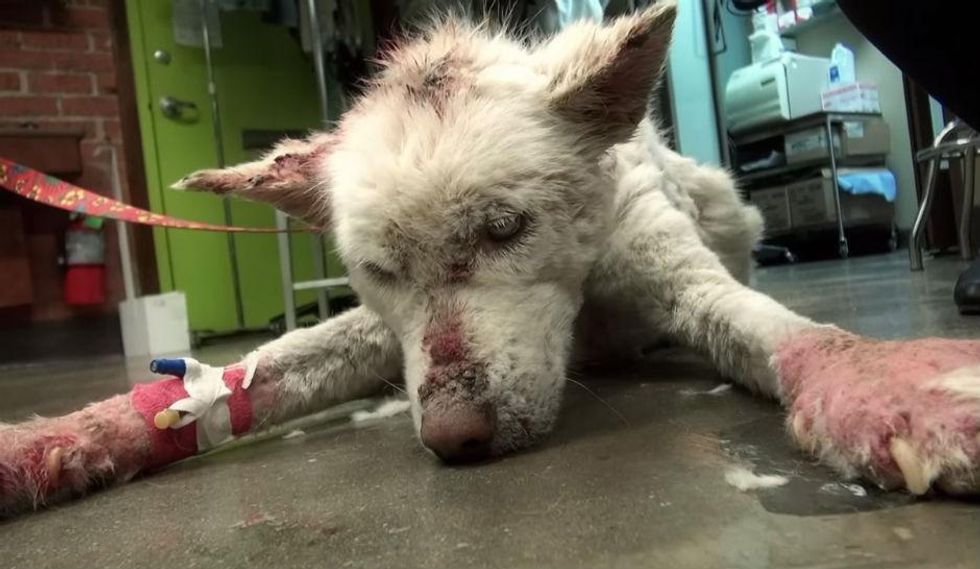 Within four months of being taken in Miley was adopted, and is now practically unrecognisable after half a year with new owners.
Her new home in southern California even has a pool, which is a far cry from the surroundings she was originally found in.
Hagar, who posted a video documenting Miley's amazing recovery on YouTube, said when he was reunited with the dog almost a year after he first found her: "I think dogs really appreciate the rescuers - you can really feel that.
"It's just a special bond that was created between us during the rescue."
You can watch the whole video below:
More: [This dog's story has a happy ending]1
More: [The story of the dog with no front paws is actually adorable]2