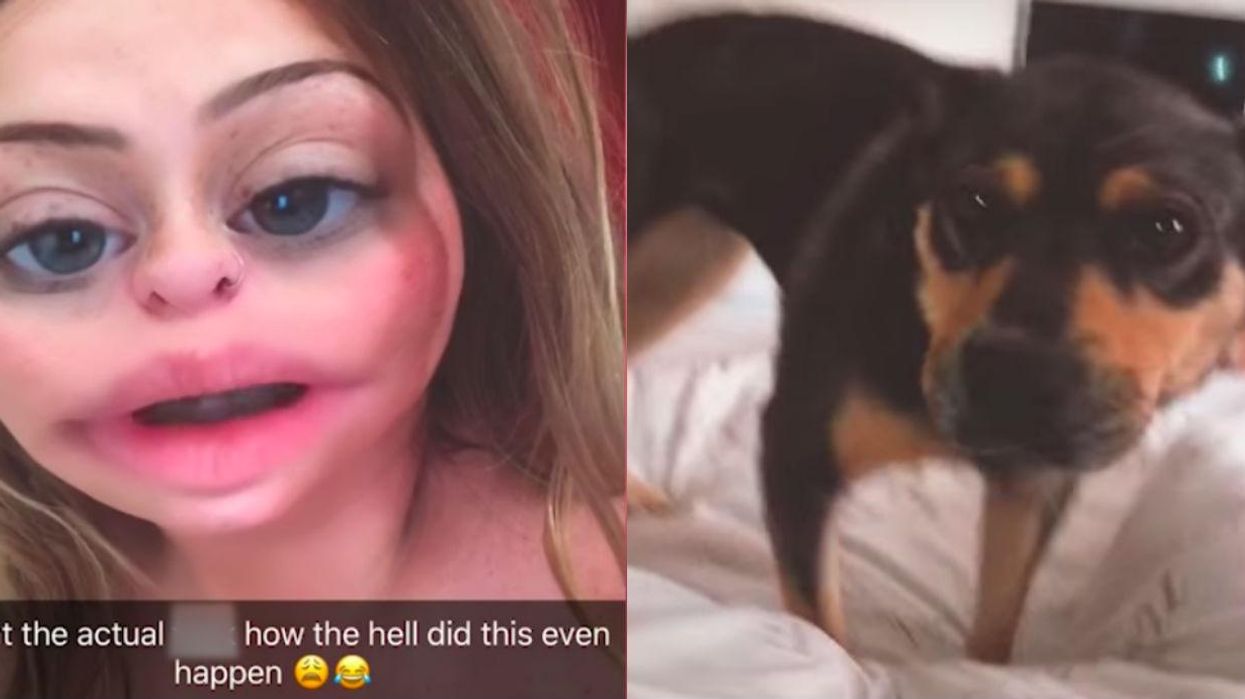 We all know that not every night out ends well.
If you're lucky you might escape with nothing but a pounding hangover and a bruised ego, but sometimes you can end up with more than you bargained for.
This was the case recently for Toni Robinson, who woke up the morning after a night out to find she and her friends had drunkenly taken a stranger's dog home.
Before you panic, the dog was unleashed and wandering the streets, – or at least according to The World News – and Robinson sound found its owners and reunited them all. But, bemused, she shared her experiences on Snapchat and attracted viral traffic for obvious reasons.
In her defence the dog, whom they decided to name Violet, is ridiculously cute, and apparently had no problem following them home and staying the night.
But, in a bizarre twist, it's not the first time Robinson has done this.
Violet is now the third dog that she's kidnapped (and then reunited, of course) while drunk; she's even coined a nickname for her drunken, dog-loving alter-ego: Patricia.
Still, a night out followed by affection from a cute pooch doesn't sound half bad. What's not to (puppy) love?