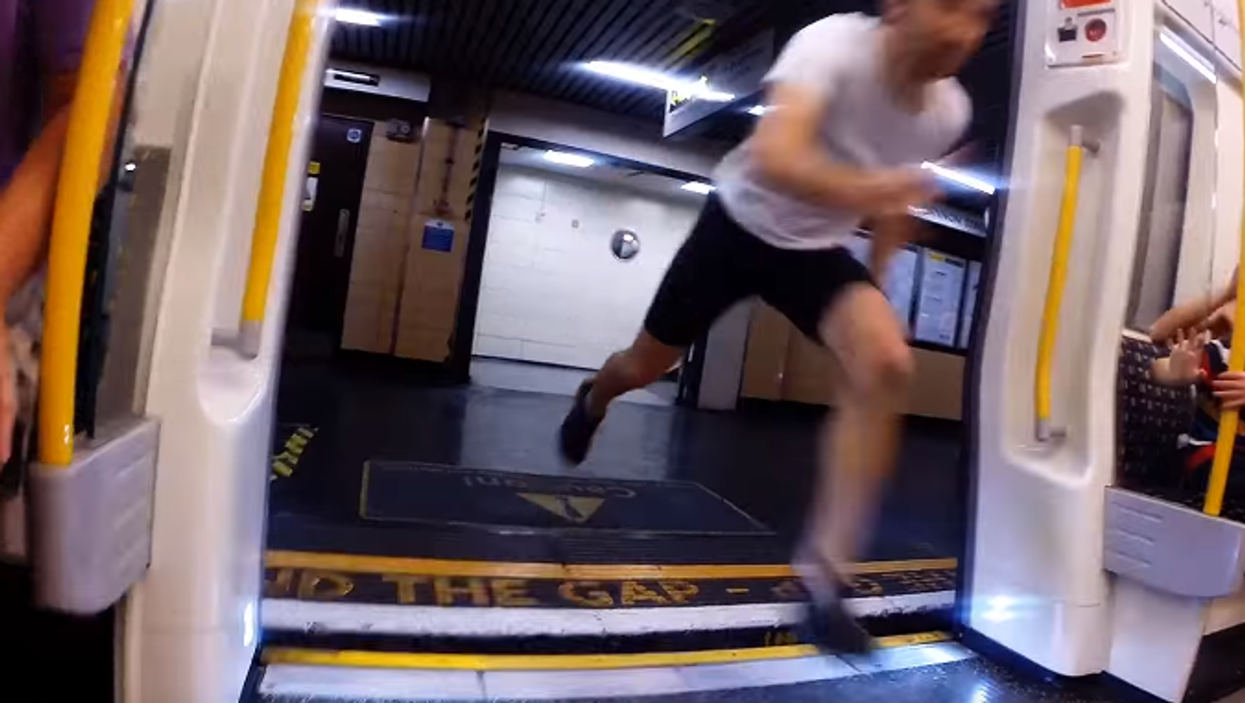 YouTube / Epic Challenges
A video showing a man racing, and beating, the London Underground is still being enjoyed three years after it was filmed.
It's had millions of views online, and inspired the hashtag #racethetube.
In the video, the runner, James Heptonstall, gets off the tube at Mansion House station, and runs for his life to the next tube stop.
He runs into Cannon Street and jumps onto the same train he got off – back into the same carriage, no less – and just makes it before the doors close.
Heptonsall said it took moths of planning - he even had his girlfriend placed halfway to give him the okay to run across a road.
It might sound a bit pointless, but still, impressive, eh?
It's even more fun when you see the two videos side-by-side.
This BBC video explains that the trend actually started in Paris in 2012, and attempts have been made in Hong Kong, Copenhagen, Perth, Barcelona and further.
More: This is what transport in the future could look like