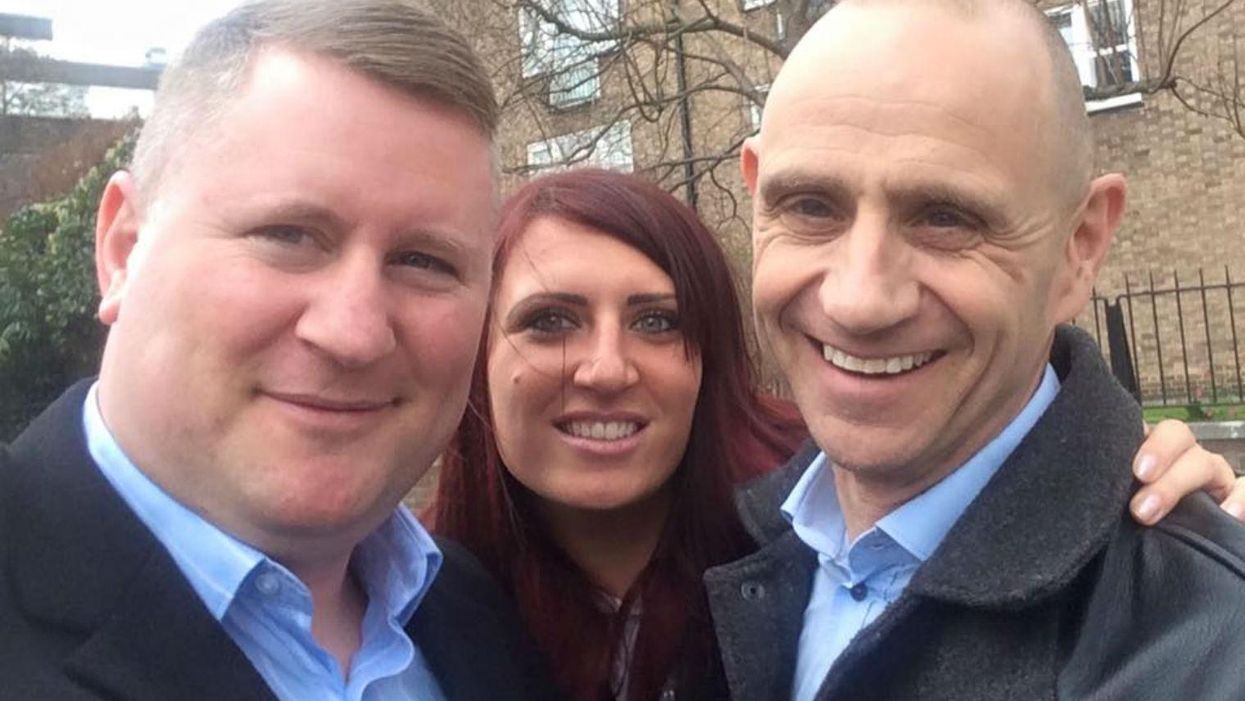 It may be accused of having a "left-wing bias" by conspiracy theorists, but a few eyebrows were raised on Saturday when the BBC appeared to have a sudden streak of far-right running through it.
Britain First leader Paul Golding and his deputy Jayda Fransen - who are currently campaigning in the London mayoral race - posted a photograph to the party's Facebook page which showed them posing with Newsnight presenter Evan Davis.
The caption read:
Paul and Jayda out campaigning today in London with Evan Davis, Britain First supporter and Dragons' Den/News Night (sic) presenter!
Now that really would be a turn up for the books.
A BBC spokesperson told indy100 that, surprise surprise, Davis had "no idea who they were" when they asked for the photo.
BBC reporters are, of course, unaffiliated to political parties and the spokesperson reiterated that staff are asked to leave any allegiances "at the door" when they join the corporation.
Of course this isn't the first time someone from the Beeb has unknowingly posed with the far-right group:
Then-political editor Nick Robinson was forced to apologise last year when a photo emerged of him posing with Fransen at the Rochester and Strood by-election count.
Robinson subsequently explained:
I had no idea who this was. Asked for a selfie by someone I wrongly assumed was a worker at the count. My mistake.
Update - Davis later tweeted: