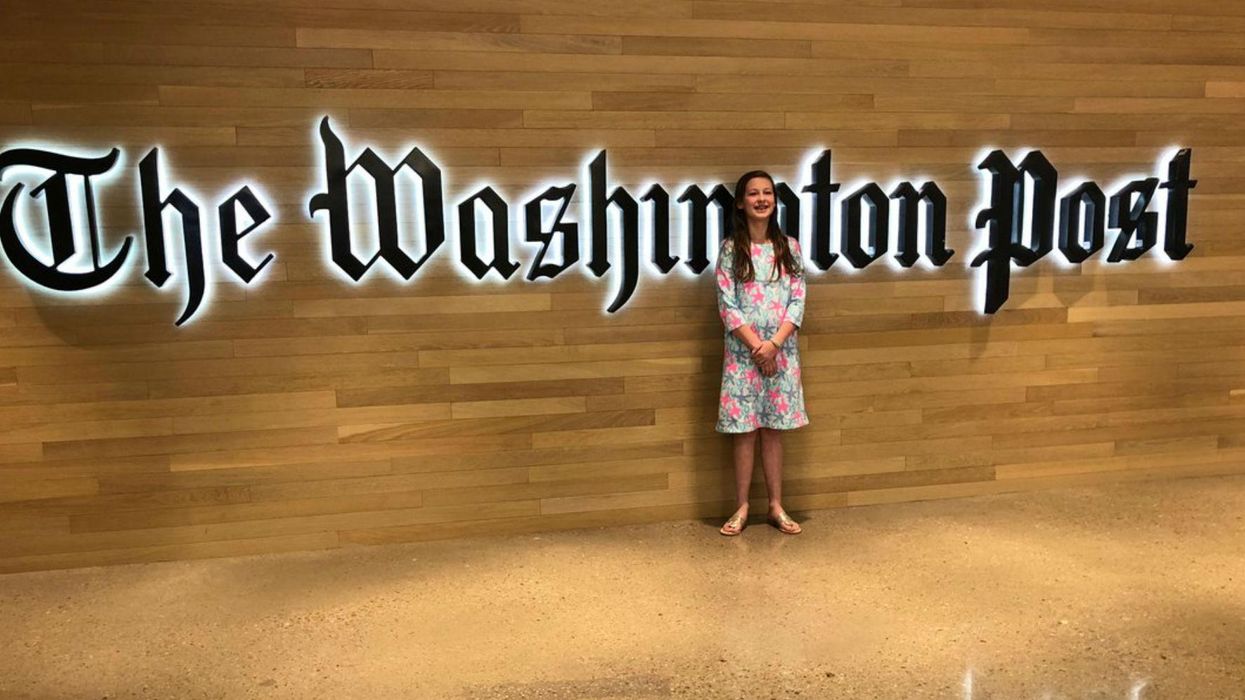 Washington Post / Twitter
Growing up, most children want to be fire fighters, actors, singers, dancers or police officers. But an 11 year-old girl has bucked the trend in the most inspiring way.
In January, New York Times journalist Liam Stack tweeted that his cousin's daughter had confessed to secretly downloading the Washington Post app.
After becoming an avid reader for the last two years, Stack's relative is determined to study journalism and hopes to work for the paper one day.
When people ask what she wants to be when she grows up, my cousin said her 11 year daughter tells them she wants to… https://t.co/LDzQSm9R7P

— Liam Stack (@Liam Stack) 1515650707
Twitter users marvelled at the girl's ambitions for the future. After Stack's tweets went viral, the Washington Post responded.
@liamstack Please tell her that she has an open invite to spend a day with us. (And that @PostBaron keeps a jar of… https://t.co/5EKTlllOFP

— The Washington Post (@The Washington Post) 1515687084
Three months later, while on her Spring break, the girl achieved her dream of spending the day working at the paper.
@liamstack @PostBaron Update: She came. She's great. Still excited to work for her someday. https://t.co/fVCCSwQpXj

— The Washington Post (@The Washington Post) 1523453879
No *you've* got something in your eye.