Stuart C. Wilson/Getty Images
Mark Hamill is a man of many talents and he means a lot to millions of people around the world.
For most, he is best known as the hero of the original Star Wars trilogy Luke Skywalker, a role has reprised for the new set of films.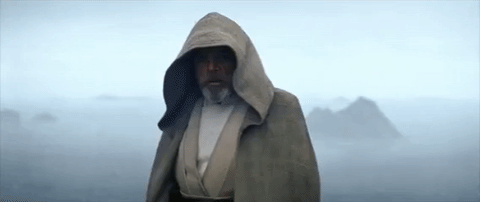 Via: Giphy
Other people will know him for his fantastic voice work as The Joker in Batman: The Animated Seriesduring the 1990s.
He's also a political activist who has leapt into a few altercations with high-profile American politicians in recent years.
But for Marilou York he is simply a devoted husband.
Marilou, who was a dental hygienist when the two met, has been married to Mark for 39 years this month and the two celebrated their anniversary last weekend.
Given that Mark married Marilou a year after the release of the first Star Wars movie, there might have been a possibility that his newfound celebrity status could have got in the way of their relationship.
In just one tweet Mark managed to prove that some Hollywood relationships can survive the trials and tribulations of fame.
And they said it wouldn't last... #LovinMademoiselleML https://t.co/7I1S2SMChD

— Mark Hamill (@Mark Hamill) 1513530728
The two have since raised three children together and appear just as in love as they were all those years ago.
After Mark shared the tweet, tributes and congratulations began to flood in for the pair.
You two are an amazing couple! #LoveYouBoth https://t.co/UJQcYDgU9z

— Daniel Logan (@Daniel Logan) 1513542326
We wish Mark and Marilou many more happy years together. May the Force be with you!
HT Imgur