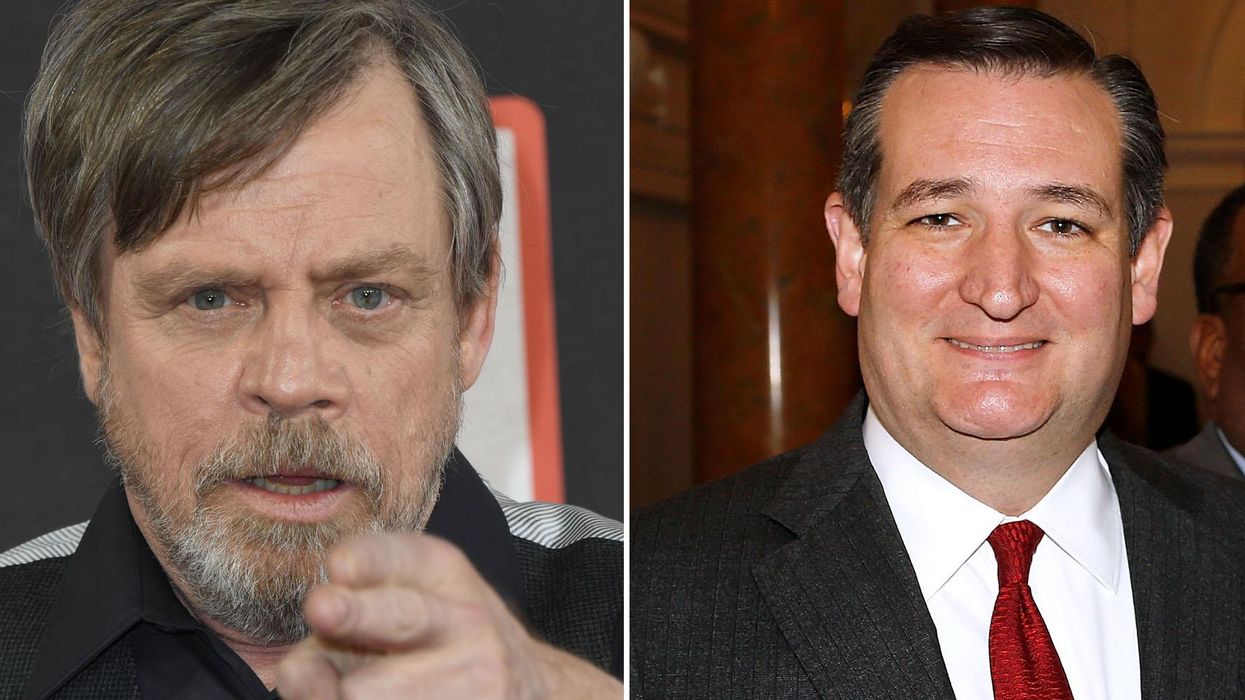 Stuart C. Wilson/Paul Morigi/Getty Images
If you've been on the internet in the past few weeks it has been hard to miss the campaign to preserve net neutrality in the United States.
It's seen some interesting methods of campaigning.
The FCC chairman Ajit Pai was featured in a Daily Caller video, dismissing concerns about net neutrality in a Father Christmas outfit, while swinging a lightsaber to the tune of "Harlem Shake".
The DJ behind the track tweeted:
The video was taken down seven hours after a copyright complaint from the record label Mad Decent:
The Daily Caller claimed the takedown was wrongful, claiming it was fair use, and obviously a parody.
Mark Hamill, also known as the Star Wars franchise's own Luke Skywalker, tweeted negatively about Ajit Pai:
Republican Senator Ted Cruz, who conceded to Donald Trump in the running for the Republican nomination, tweeted in reply:
And it became a full on quote-tweeting fight:
Ted Cruz then quoted prequels Yoda (foreboding about Anakin) to Luke, which doesn't make a lick of sense because a) timelines, and b) the prequels were horrendous, bloated, ambiguously conceived vehicles for green screen and lightsaber fights. Don't quote their dialogue:
Someone please bring balance to the force already.