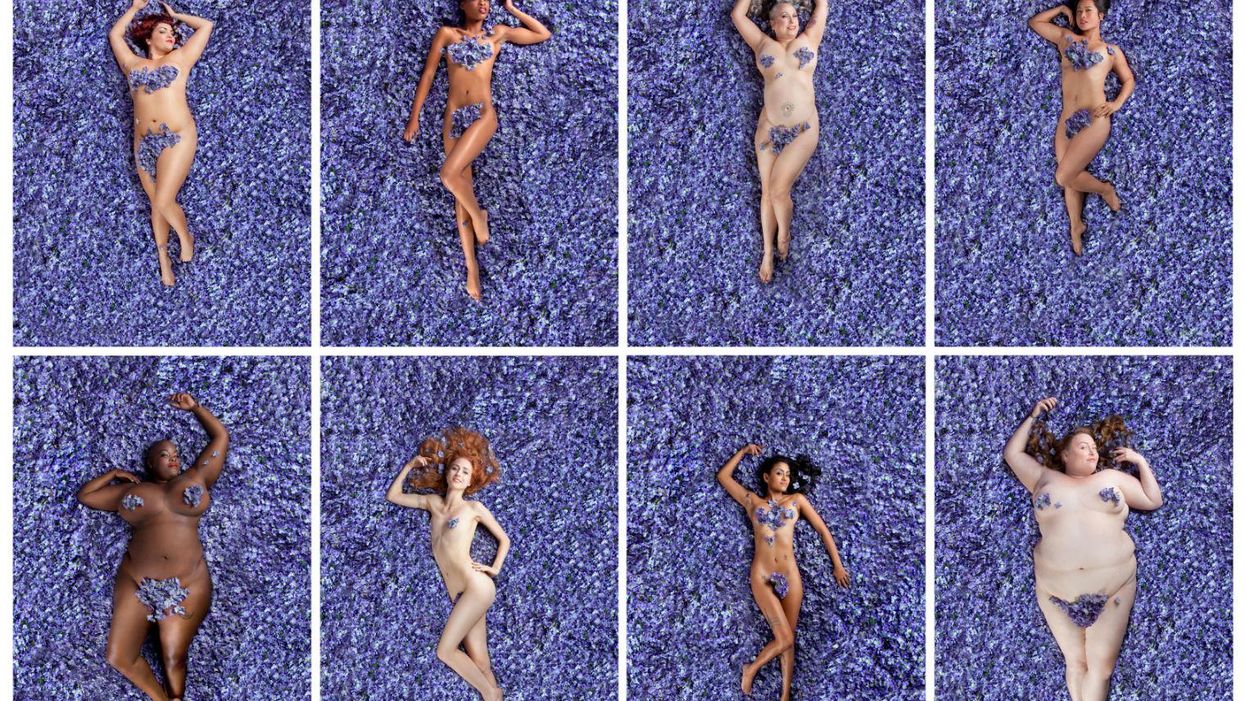 The Oscar-winning film American Beauty gave the world the image of Mena Suvari, naked, sprawled on a bed of rose petals, in Kevin Spacey's middle aged character's enduring fantasy about the teenager.
Like so much mainstream media, the object of desire was presented as blonde, teenage, and thin. But now San Francisco-based photographer Carey Fruth is challenging western ideals of beauty with a series of photographs that reinvent the iconic image:
Fruth said she encouraged her subjects to see themselves as self-possessed and empowered inviduals, rather than sexual objects, and she used lilacs to represent beauty, pride and confidence. The results are stunning in their sensuality and complexity.
To some it may seem anti feminist to create images that deal with the idea of beauty at all. But I think that we are creating a channel for women to re-envision themselves... By stepping into a fantasy dream girl world and by letting go of that fear, they free themselves up to direct that energy they once wasted on telling themselves that they weren't good enough to elsewhere in their life.
Fruth said that although the images were originally inspired by the male gaze, her series is a way to empower women to tell their own narrative and look and feel how they want without worrying what others will think.
People stare at images in the media all day long that are not realistic. They are fantasies. Then they look in the mirror and they see someone who they think is uncomparable... However, for me, I see it as a way to take back the power.