Britton Barker is in Rio de Janeiro for this summer's Olympic Games with his grandpa Wayne McEntire.
The pair, who live near Amarillo in Texas, were on the subway on Thursday when someone offered the 68-year-old McEntire a seat: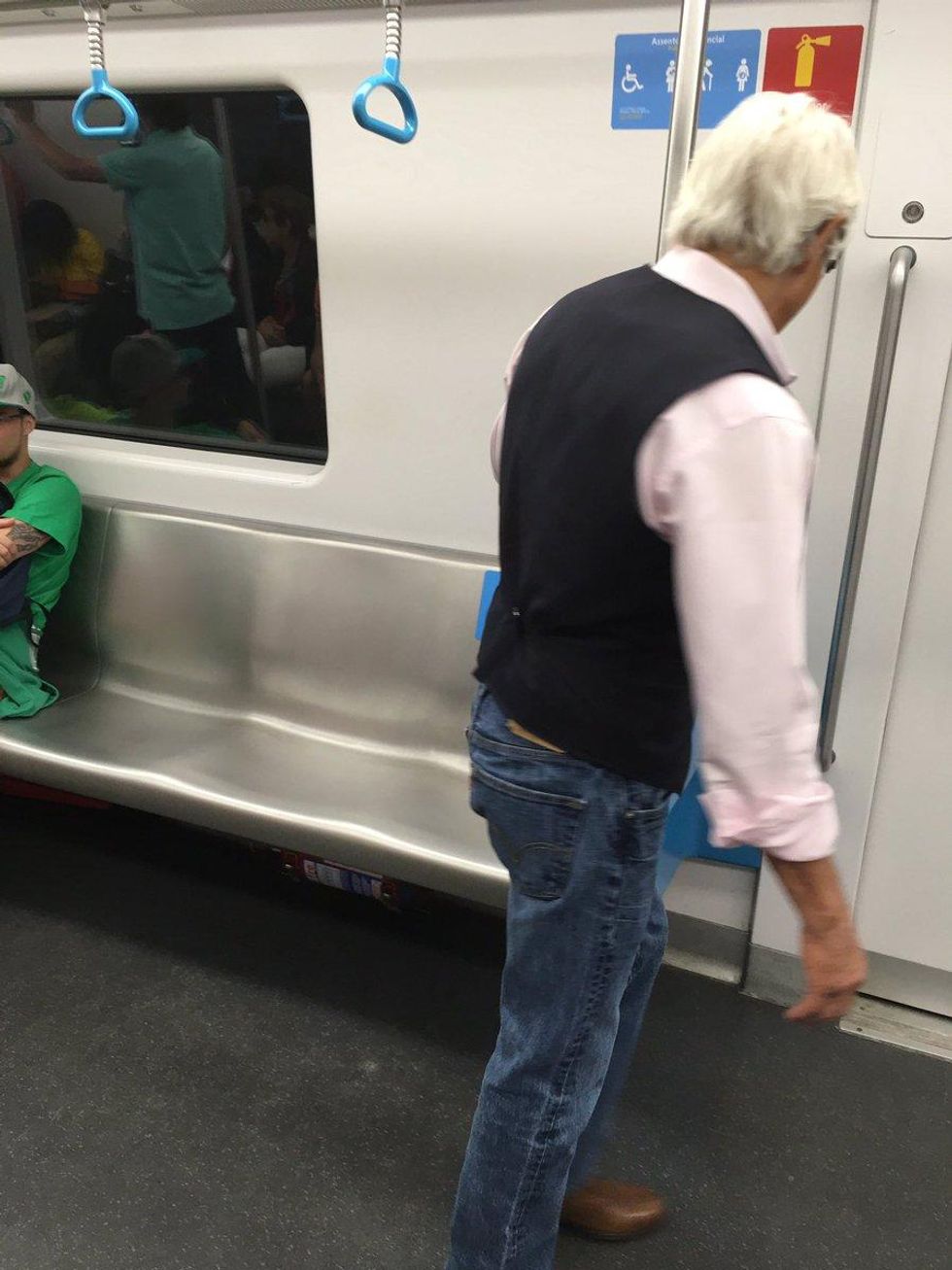 Picture: Britton Barker
He walked up to the chair and gave it a good look over:
Picture: Britton Barker
Then he did something completely unexpected:
Picture: Britton Barker
Max Whitlock eat your heart out.
Britton told indy100 that his grandpa, who he described as "very outgoing and personable", trains at the gym every day and often performs stunts like that for him and his two brothers.
His extremely strong upper body and the strength of his core gives him the ability to hold his entire body weight up in a straight position.
Britton said the people who offered up their seat were "very surprised and shocked" and added that there were a lot of 'Very impressive' and 'How old are you?' comments.
He is a one of a kind Grandfather, that is for sure!
You can say that again.