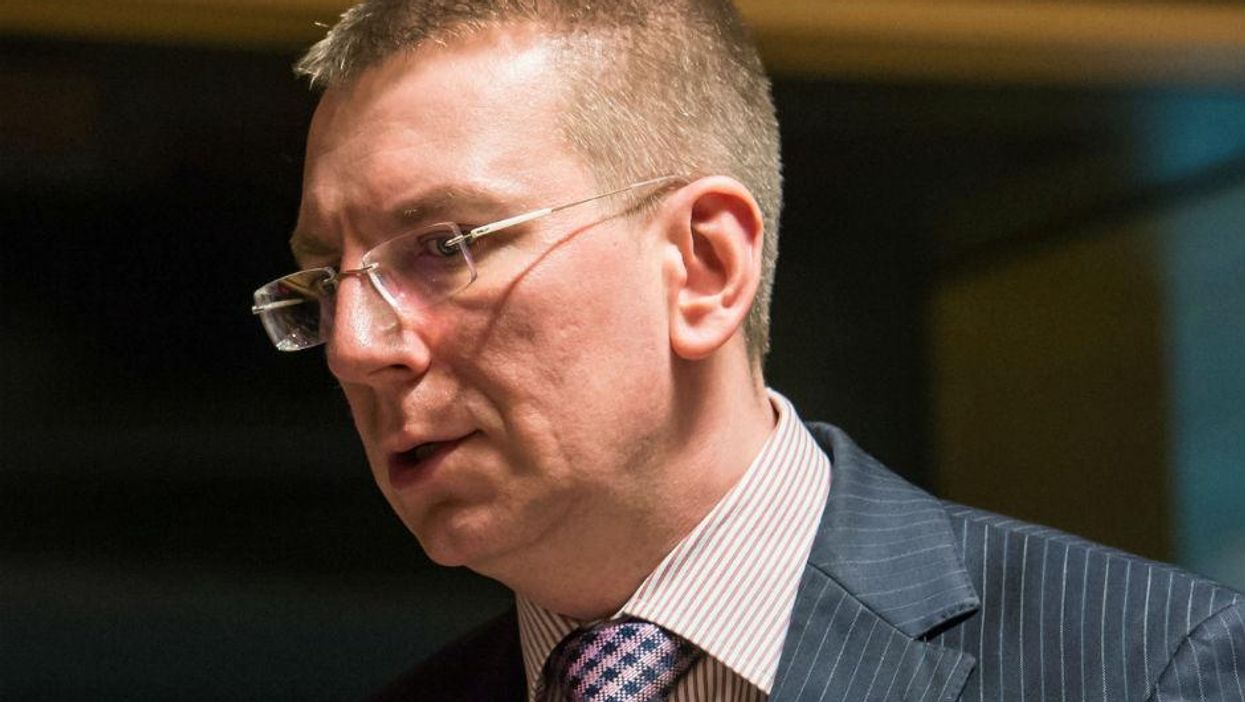 Latvia's foreign minister Edgars Rinkevics proudly announced on Twitter yesterday that he is gay, becoming the first openly homosexual member of the country's cabinet.
In what is seen as one of Europe's more conservative countries, his announcement has been heralded as a big step in LGBT rights.
Latvia defied EU law in 2005 to implement a ban on same-sex marriage and also refused to ban workplace discrimination on grounds of sexuality.
The BBC reported at the time that MPs voted not to pass the bill after a "heated debate which included some stridently anti-homosexual language".
Latvia is also currently pushing a law through parliament that could restrict sex education in the country's schools to focus on heterosexual relationships.
As Ampp3d point out, in a 2012 poll, Latvia came last in a list of European country's likely to accept a gay head of state.
Our country has to create a legal status for all kinds of partner relationships, and I will fight for this. I know that there will quickly be mega-hysteria, but #proudtobegay.
The Washington Post reports that Eastern Europe has lagged far behind Western Europe and North America in its acceptance of same-sex relationships and openly gay public figures in the region are a rarity.
Rinkevics' announcement also comes just two months before Latvia assumes the presidency of the European Union which will give the country an even bigger platform to push for tolerance.
More: Meet the actress who thinks gay men are 'more misogynistic'
More: Orange is the New Black actress shouts down homophobic preacher