On Wednesday the BBC revealed how much it pays its biggest stars, revealing a fairly sizeable pay gap for all to see.
Figures released by the corporation showed that Chris Evans, the BBC's highest earning male presenter, takes home four times as much as the highest paid woman Claudia Winkleman.
The information was given to the media and embargoed until 11am on Wednesday morning.
Piers Morgan, from competitor station ITV, broke the embargo, announcing some of the pay details an hour before.
In his remarks, Morgan slammed the BBC for its sexist pay policy.
The breach of the embargo was criticised by Sky's senior political correspondent Beth Rigby on Twitter.
Morgan responded to this, moments after calling the BBC sexist, by being sexist.
Oh settle down, petal. I just scooped you. Be better next time.
Other reporters chastised him.
When the Times reporter Kaya Burgess tried to point out his hypocrisy, Morgan claimed he didn't see why 'petal' was a sexist term for a fellow broadcaster.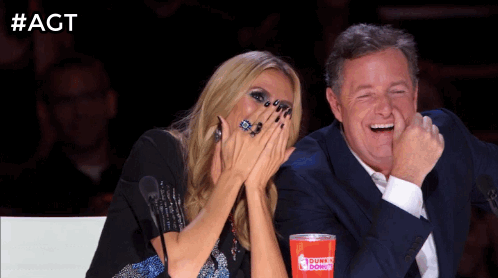 Morgan's fight for clicks and attention, continues on his timeline.
More: These industries have almost closed the gender pay gap