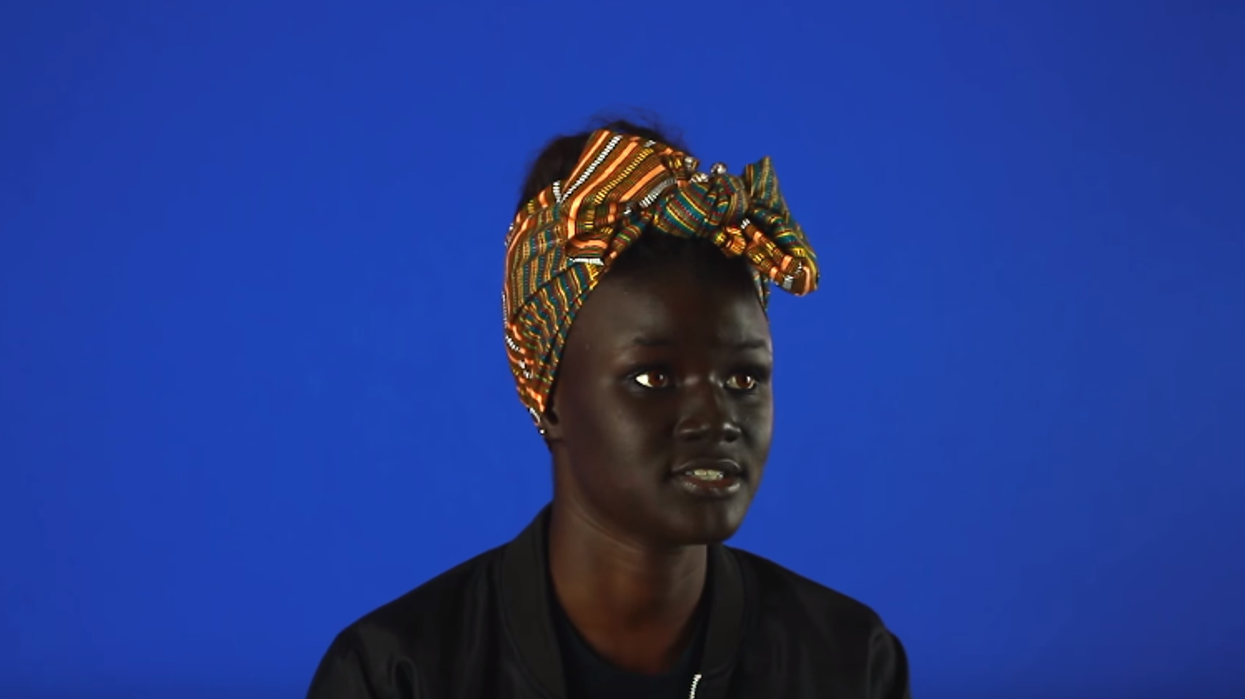 YouTube / Okay Africa
Khoudia Diop, better known for her internet nom de plumeMelaniin Goddess, has opened up about how she was bullied for her skin colour.
The 20-year-old Senegalese model said in an interview with Okay Africa that she first realised people were looking at her differently around the age of five.
She said:
I struggled a lot with my self-esteem. I hated myself for so many years.

I felt pressured to use skin bleaching products…at a point I felt so ashamed of my skin colour that I wanted to lose it.
Diop went viral late last year for her images in a photography campaign celebrating diversity, called The Coloured Girl: Rebirth.
Recounting how she was bullied and called names by her classmates, she admits that they caused her a lot of emotional pain.
I was bullied a lot when I was in school by my classmates and other friends. I would be on my way home and there would always be a group behind me yelling all kinds of names like 'darkie,' 'daughter of the night,' all kinds of horrible names.
They've had a change of tune since she became a model...
All those people bullying me are coming back to me asking me how I became a model or if I can help them.

I would tell those bullies that teased me that I loved them so much for making me realise how unique I am and how beautiful I am. 
You can see her full interview, below: