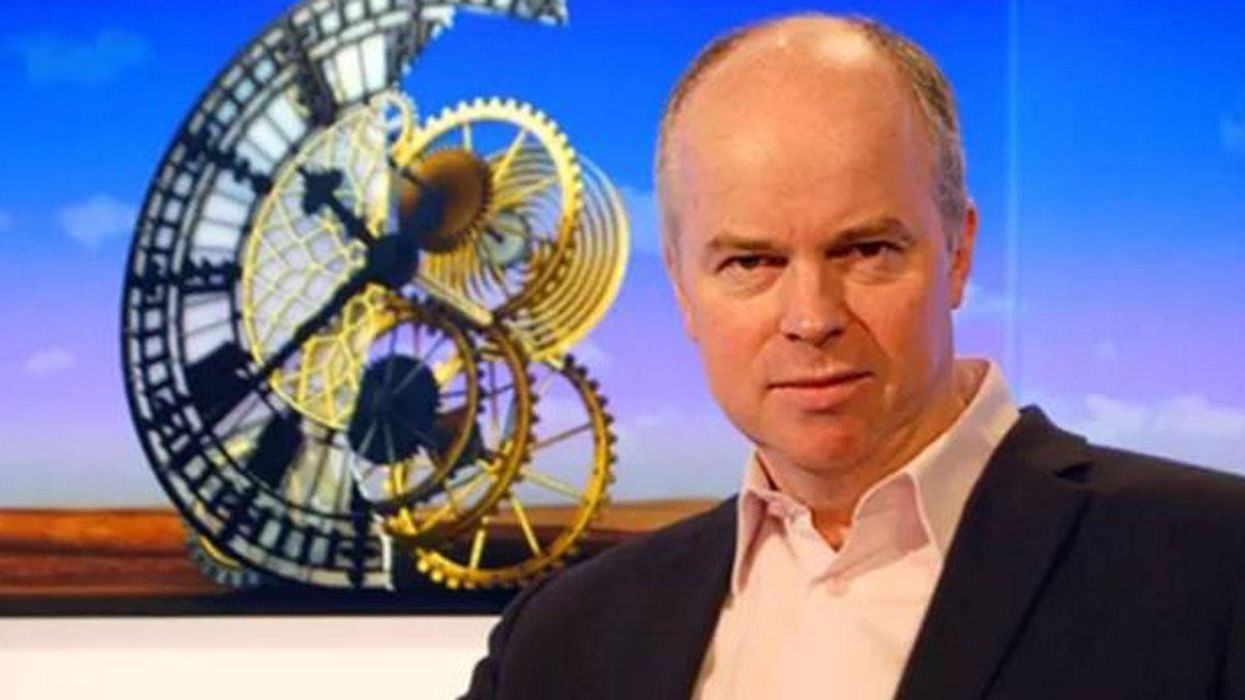 Twitter / @RobbieGibb
The BBC's head of political programming is leaving the broadcaster to become Prime Minister Theresa May's new director of communications.
Robbie Gibb, who's worked at the BBC for 23 years, has edited the Daily Politics, This Week, and the Andrew Marr show and is the former deputy-editor of Newsnight. He also organised major political events for the BBC, such as the Brexit debate at Wembley.
He is the brother of schools minister Nick Gibb and worked in Conservative headquarters in the 1990s before joining the BBC.
His predecessor, Katie Perrior, quit before the general election. Her LinkedIn states she is "Most definitely no longer the Director of Communications to the Prime Minister, No.10 Downing Street".
The broadcaster is now facing allegations of bias from both left and right wing politicians.
In the nineties Gibb worked for Tory MP Francis Maude, and helped on Michael Portillo's campaign for Conservative party leader in 2001.
The recent general election saw many Downing Street staff quit their jobs.
Gibb will presumably have the tough challenge of rebuilding Theresa May's reputation, she is currently at a record low personal approval rating, and the Conservatives have continued to slip in the polls compared to Labour since the election last month.
James Landale, the BBC's political correspondent was rumoured to be considered for the job, but he tweeted that he decided not to apply.
The BBC's director of news, James Harding, said Gibb had been:
An innovator in story-telling on television and an unrelenting advocate of the BBC, its independence and our public service role.

The signal quality he and his programmes have shown is the willingness to speak truth to power - I suspect it will come in handy.
Gibb has been a staunch defender of the BBC's independence, most notably after Seumas Milne, Jeremy Corbyn's director of communications accused the BBC of bias over the on-air resignation of a shadow minister of the BBC Daily Politics.
Sir Craig Oliver, David Cameron's head of communcaitons, was also plucked from the BBC's ranks, where he was the editor of the Ten O'Clock news.
The role he enters was first created in Tony Blair's government, who gave the job to Alistair Campbell, a former press secretary, in 2000.
Gibb's appointment has led to criticism of the BBC, who are fighting of accusations of impartiality.
Former Corbyn adviser, Matt Zarb-Cousin tweeted that he would need luck.
The BBC have strict guidelines on impartiality and a series of checks and balances are in place to ensure their reports are bias free. You can find out more here.