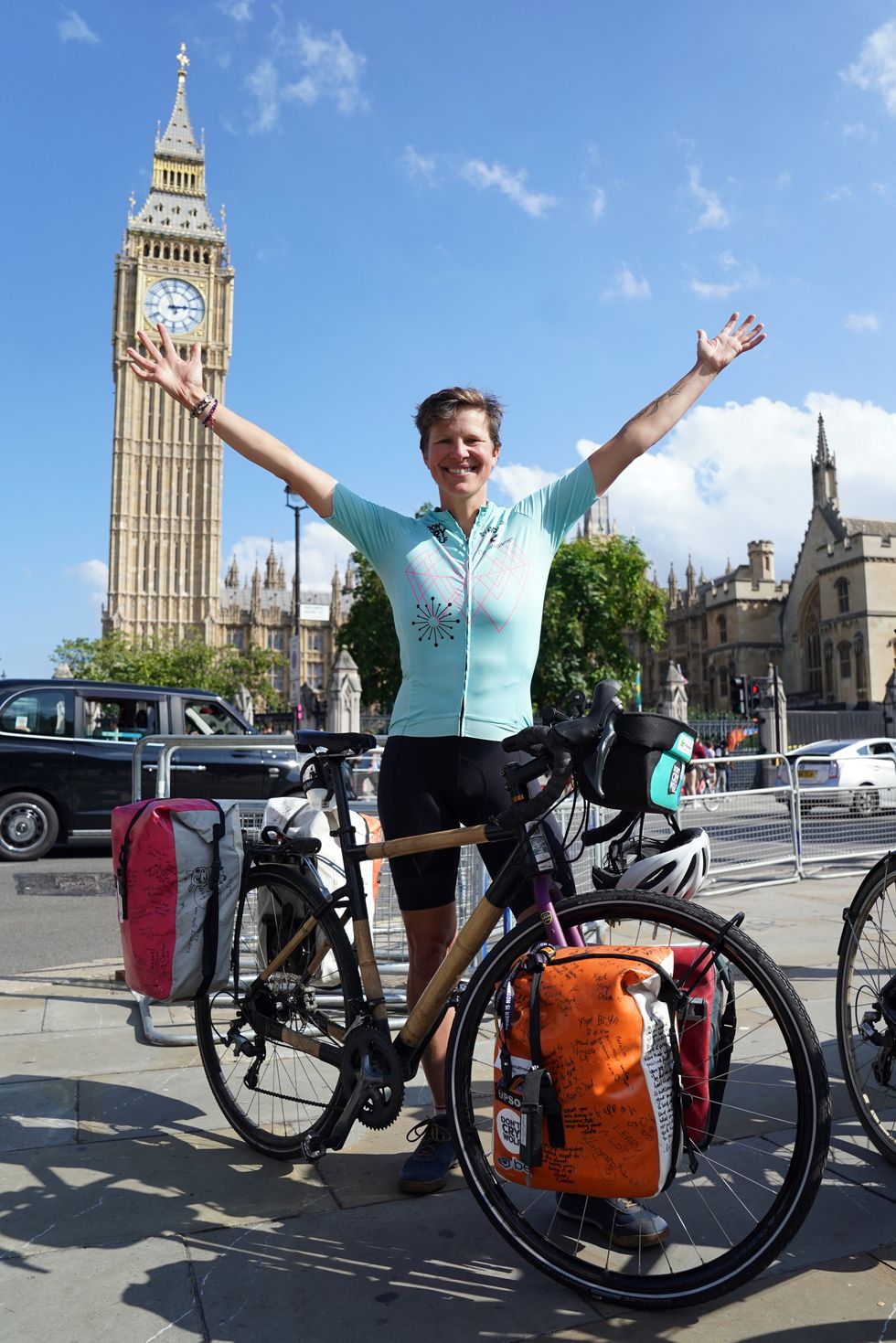 PA Wire/PA Images - Stefan Rousseau
A record-breaking cyclist has completed a 3,000-mile ride around the circumference of mainland Britain on a handmade bamboo bike.
Kate Strong, 44, holds three cycling world records and a triathlon championship, and embarked on her 90-day challenge to raise awareness of the climate crisis.
Ms Strong, who works part-time as head of impact for the Climategames platform and is a performance coach, set off from Westminster on June 5, cycling to Norwich for her first official stop before travelling to places including Edinburgh, John O'Groats, Glasgow and Liverpool, camping along the way.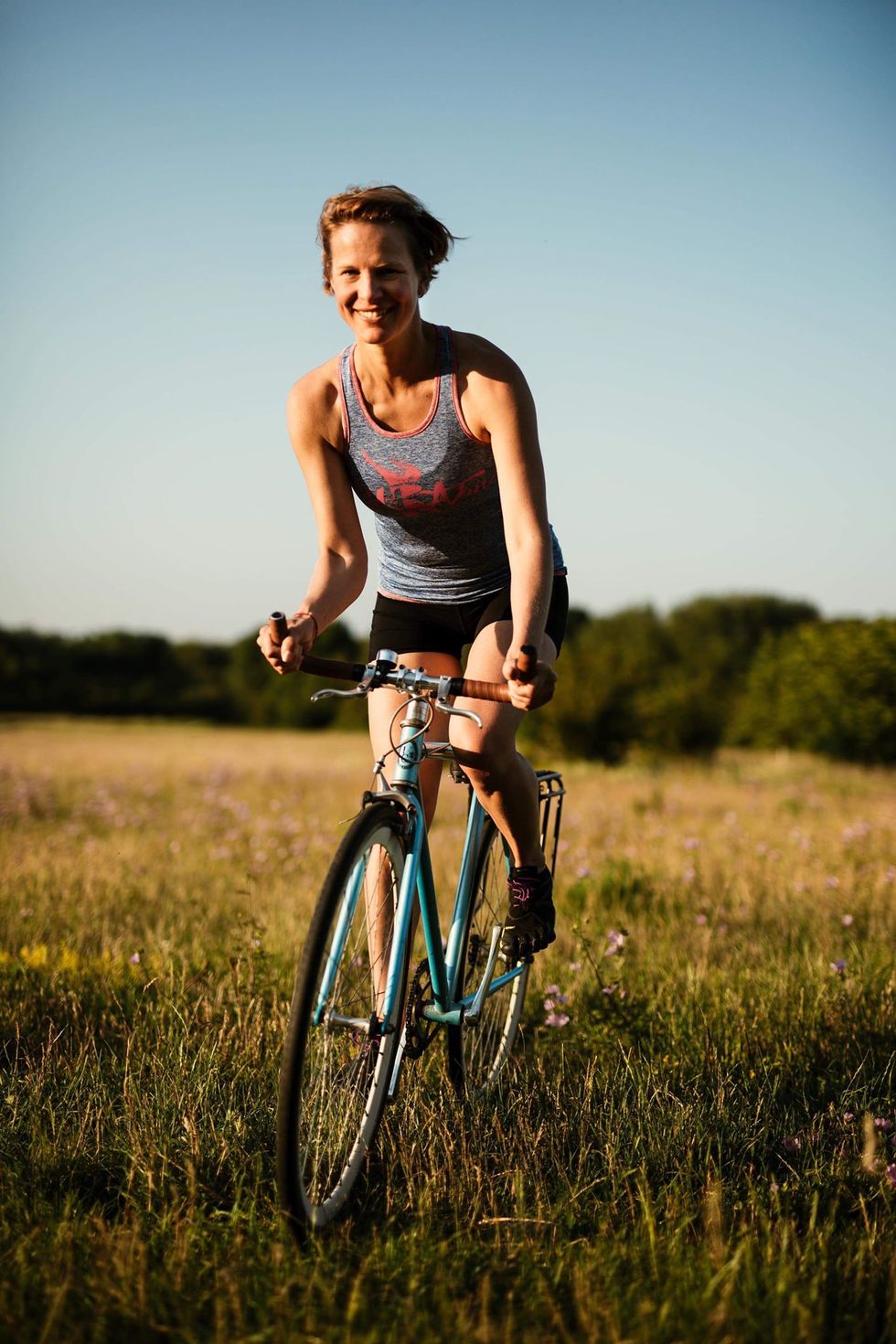 Kate Strong set off from London on June 5 (CK Athlete Shots/PA)
She then cycled around the coast of Wales, through Cardiff and Bristol, before reaching Land's End in Cornwall, then crossed the finish line at Parliament Square on Saturday afternoon, to the cheers of supporters.
Her arrival coincided with hundreds of pro-life campaigners who settled on Parliament Square where they clashed with women's rights groups.
Ms Strong said she felt "emotional and relieved" that she had finally completed the challenge.
Kate Strong sought to raise awareness of the climate crisis (Stefan Rousseau/PA)PA Wire/PA Images - Stefan Rousseau
She told the PA news agency: "This has been in planning for roughly three years.
"You know, it's been three months of my life. I've given up nearly everything. No relationship, no job, no house even.
"Every level of my life was challenged and that's what I wanted. It was really fatiguing and emotional."
Ms Strong was inspired to take on the challenge because she said the climate crisis needs to be dealt with in an "immediate" way.
As part of the ride, she visited more than 50 innovative climate projects and schools across the country.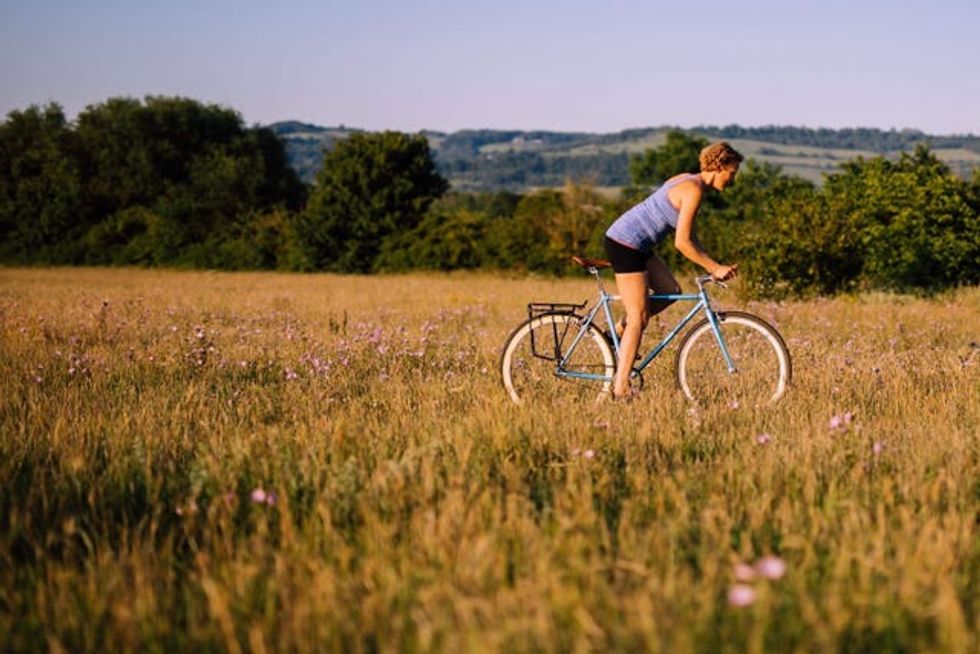 Kate Strong on her hand-made bamboo bike (CK Athlete Shots/PA)PA Media - CK Athlete Shots
"What I've learned is, I've got to work with my neighbours and with people I may not necessarily agree with," she said.
"I really needed a reason to believe we're not all doomed, and I found that.
"I found amazing people doing amazing things – I've got my hope. I still think there's a long way to go but it's not time to give up."
Ms Strong completed the challenge on a hand-made bike built partly out of bamboo from a kit bought from a company called the Bamboo Bicycle Club.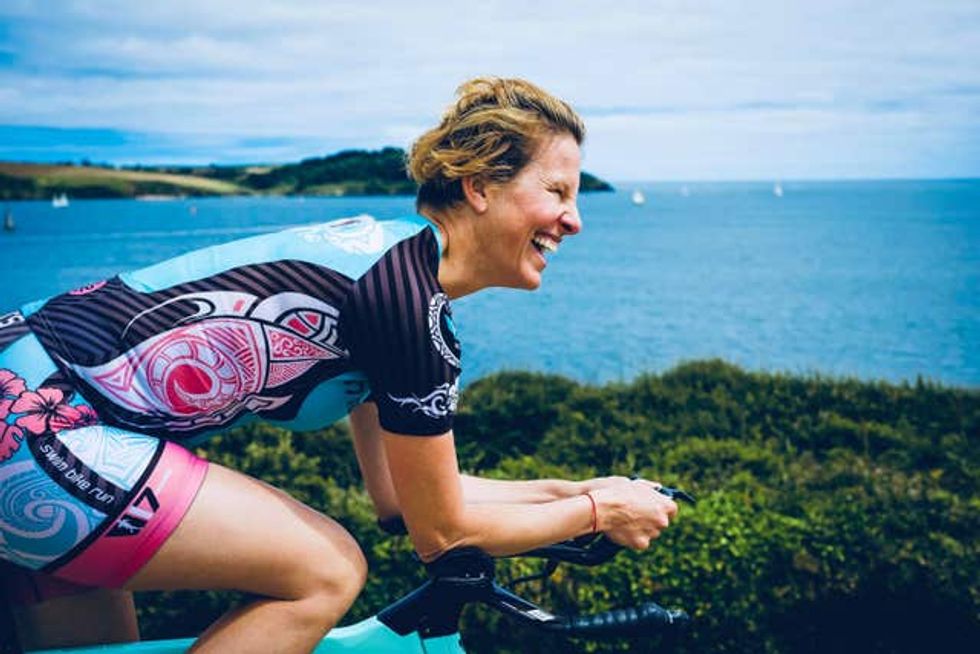 Kate Strong visited around 40 climate projects (CK Athlete Shots/PA)PA Media - CK Athlete Shots
She originally filed the bamboo and connected the pieces with hemp fabric dipped in resin to hold the frame in place, but later bound it with pre-set steel to hold the parts together as it was "unrideable".
As well as camping, she relied upon the kindness of strangers who took her in and gave her food due to the "torrential" rain throughout July, which was one of the wettest on record.
The toughest moment came in early July when she was hit by a "relentless week of rain" as she attempted 70-mile days in the north of Scotland.
"It was very lonely – I met nobody and had no projects. It was in those days when I thought: 'What am I doing?'" she said.
"But I know I had a school in the second week of July waiting for me – those were the things that kept me going because it wasn't about the bike. It was never about cycling."