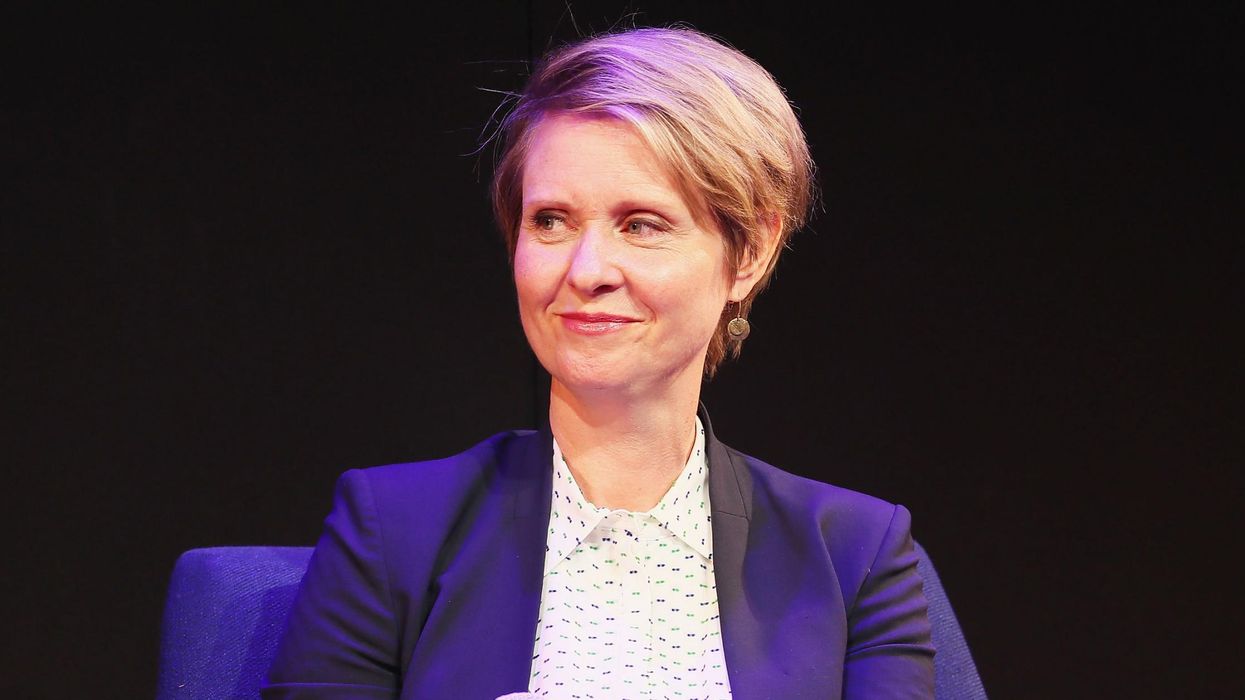 It's no secret that Cynthia Nixon desperately wants to fix New York's subway system.
The last few months have seen the liberal politician campaign to legalise cannabis, invest in education and abolish ICE (Immigration and Customs Enforcement), which she controversially described as a "terrorist organisation".
But the cornerstone of her campaign to become New York's new governor is an ambitious subway plan, 'Fast Forward', created by the city's mayor of transit, which would be funded through congestion charges and a millionaire's tax. (She also made a Communist joke on Twitter, which predictably sent the social media platform into meltdown mode.)
In reference to these plans, Nixon recently shared an edited image on Twitter, in which she points to a subway sign which reads:
1) Tax the rich

2) Fix the subway.
Fares keep going up, but #CuomosMTA keeps breaking down. Pitch in a swipe ($2.75) if you were delayed today, and s… https://t.co/OVsqLMxhXL

— Cynthia Nixon (@Cynthia Nixon) 1533317455
The photo was essentially a marketing tool, created to encourage people to donate the price of one subway swipe ($2.75) to her campaign.
But the Internet had other plans – and, unsurprisingly, they were meme-related.
From Dua Lipa to Ciara, social media users wasted no time Photoshopping song lyrics onto the platform and subsequently attracting thousands of likes and retweets.
let me see you https://t.co/QDNjZTUvAb

— nicole boyce (@nicole boyce) 1533325422
The latest memes may be an entertaining result of Nixon's campaigning, but over the last few months she's demonstrated her ability to flip insults and turn them into slogan tees – see her iconic response to being branded an 'unqualified lesbian' – and even repurpose old, homophobic slogans to her own advantage.
Nixon might feel her campaign is being "underestimated", but her ability to garner positive press – and, yes, memes, aka the 21st century's most lauded form of endorsement – indicates that she won't go down without a fight.