Cynthia Nixon, aka Miranda Hobbes from Sex and the City, has announced she's going to challenge the New York governor in a primary.
Nixon, who identifies as bisexual, is running for one of the most powerful offices in the state – and could become one one of the first female, openly LBGT+ candidates
But former City Council Speaker Christine Quinn, an openly gay supporter of incumbent governor Andrew Cuomo, argued that Nixon is unfit to run for office and dismissed her as an "unqualified lesbian".
Referring to Nixon's decision to endorse Bill de Blasio over herself in the 2013 New York City mayoral race, Quinn told the New York Post:
Cynthia Nixon was opposed to having a qualified lesbian become mayor of New York City.

Now she wants to be an unqualified lesbian to be the governor of New York. You have to be qualified and have experience. She isn't qualified to be the governor.
Quinn also questioned how Nixon would be able to handle a high-power bureaucratic role when she had "never run an organisation".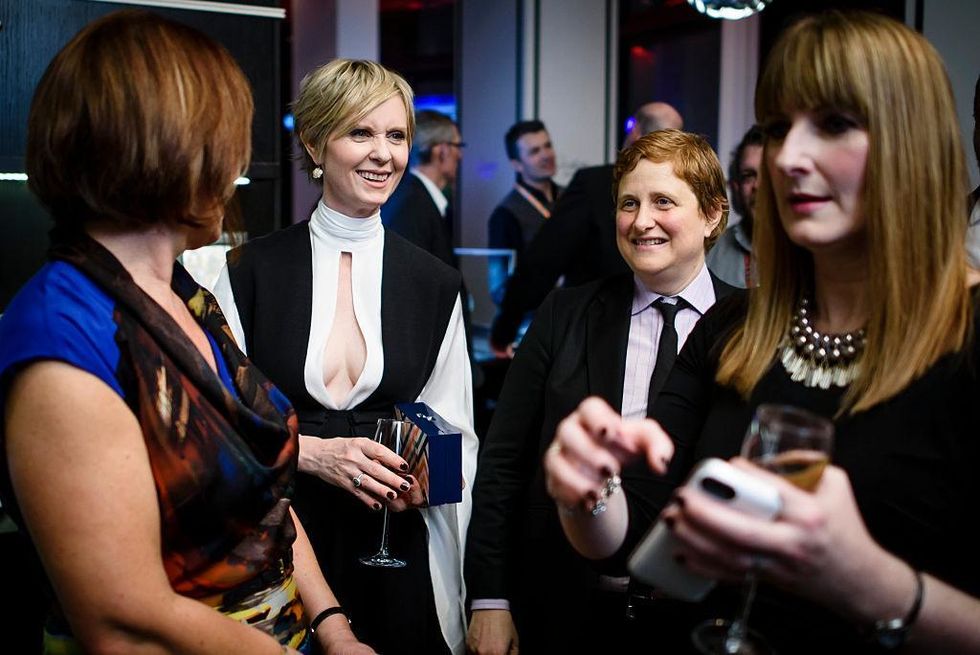 Picture: Cynthia Nixon with her wife, Christine Marinoni
Nixon brilliantly laughed off the jibe.
Quinn has since apologised for the "lesbian" jab, but not the "unqualified" part. Clarifying her remarks on Twitter, she wrote:
Nixon is not just an actor.
Far more than "unqualified", she has been preparing for this moment since 2013, when she helped mastermind Bill de Blasio's first run for New York City mayor.
Her record championing worthwhile causes is equally impressive, having campaigned to improve the state's struggling school system, and has promoted both women's and LGBT+ rights.