RYAN REMIORZ / AP
Ivanka Trump reportedly filled in for her father and President of the United States Donald at the G20 summit table today.
A Russian negotiator tweeted a photo of Ivanka sat in Donald's seat next to Theresa May.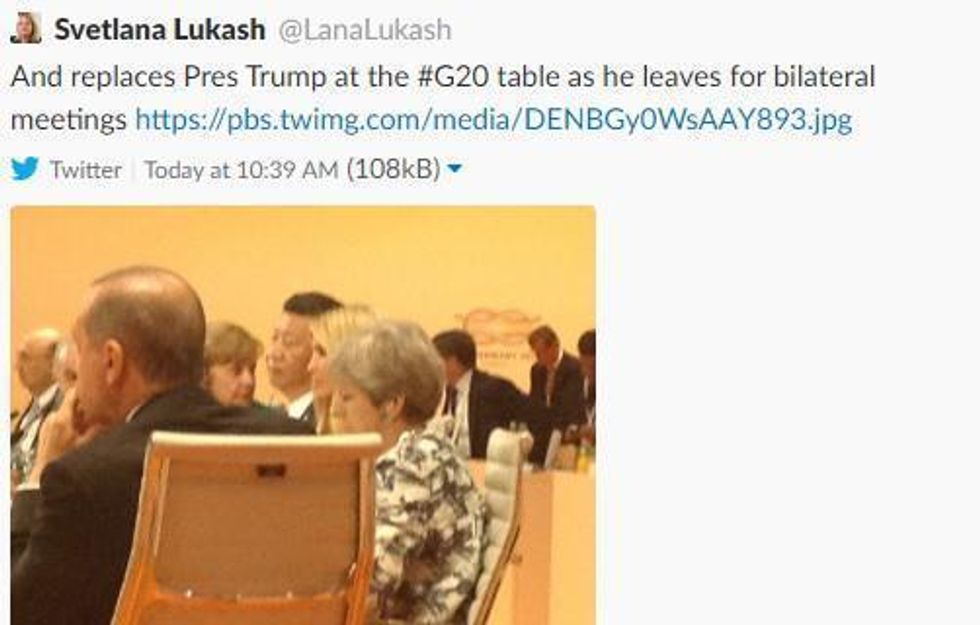 But it was not deleted fast enough. In this glorious modern age, split-second screengrabs mean not much can be hidden from the internet.
Even heavyweight political commentators got involved.
Quoting Lukash's now-deleted tweet, Michael McFaul, former U.S. Ambassador to Russia, tweeted: "This is strange. Very strange."
Most were alarmed that it was downright undemocratic - after all, many are sceptical about Donald Trump's qualifications to be President, but at least he had votes cast for him.
Spot the odd one out...
A few people had some bright ideas.
While others pointed out a healthy dose of hypocrisy.
Disturbing stuff.