We've already established that dogs can be cheeky and fib if it gets them treats.
But one guide dog has taken it a step further: every time his owner takes him out shopping, he steers her towards a shop called 'Cool Dog Gear'.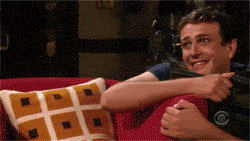 Giphy
A video of the mischievous pup was put on Twitter by Michele Sykora. It shows her sister, Danielle, being guided into the shop filled with dog treats.
He is super loyal to her otherwise.
Like all doggo content, the internet is here for it.
Everyone was praising how smart he is.
'Best tweet ever.'
Some people laughed at his wiles.
Others couldn't cope with the cute.
It got emotional.
What a doggo.