Just before 6pm on April 1 2019, the House of Commons was witness to one of the most shocking and eye-opening scenes it has witnessed during the entire Brexit process.
No, it wasn't Mark Francois forming a coherent sentence or all of Labour's MPs actually agreeing on something. It was a naked protest in public gallery of the esteemed room.
The startling moment was carried out by the socio-political activist group Extinction Rebellion, who are aiming to address several issues such as climate breakdown, ecological collapse, human extinction and biodiversity loss.
The group has existed since May 2018 and they marked their biggest protest to date by undressing in the public gallery, exposing messages written on their torsos and even glueing themselves to the glass.
This happened just a few hours before the latest set of indicative votes on Brexit took place, so it understandably caused quite a commotion among political journalists and commentators.
Even MPs, who have seen all sorts of things in the Commons in the last two years, didn't know what to say.
Poor Ed Miliband literally didn't know where to look.
Picture: Parliament TV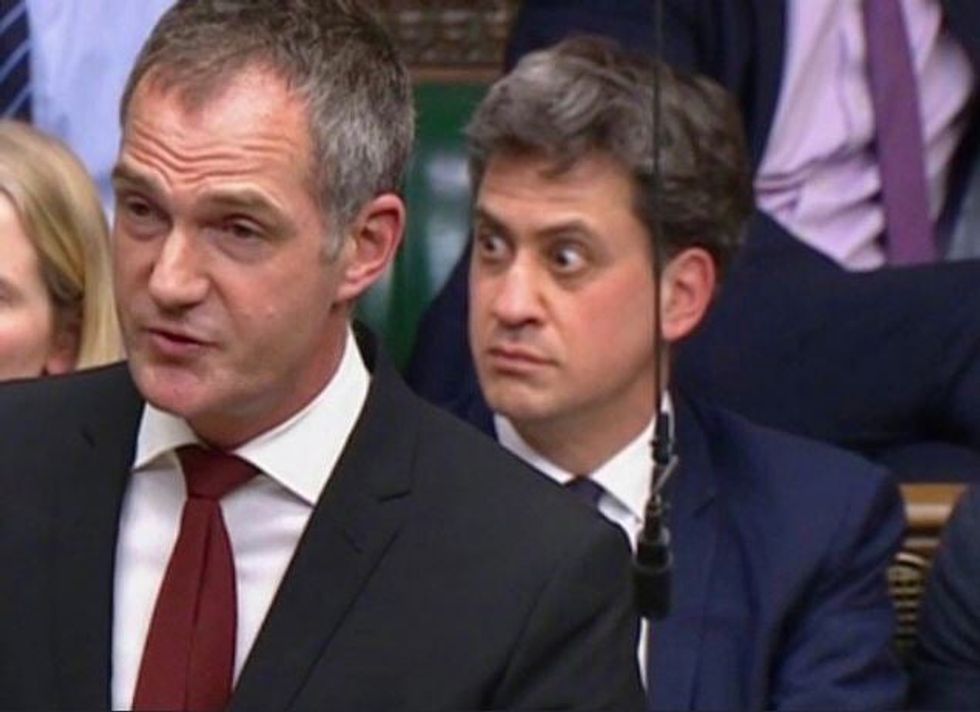 Picture: Parliament TV
Of course, there were many, many jokes.
David Lammy arguably had the best pun of the day.
John Bercow will have a field day with this.
Once the protestors had been peeled off of the glass and order was restored, some decided to stay behind and actually watch the debate, which doesn't sound very fun at all.
More: Brexit protester says she 'didn't even know' we were part of the EU until we were 'leaving it' in bizarre rant