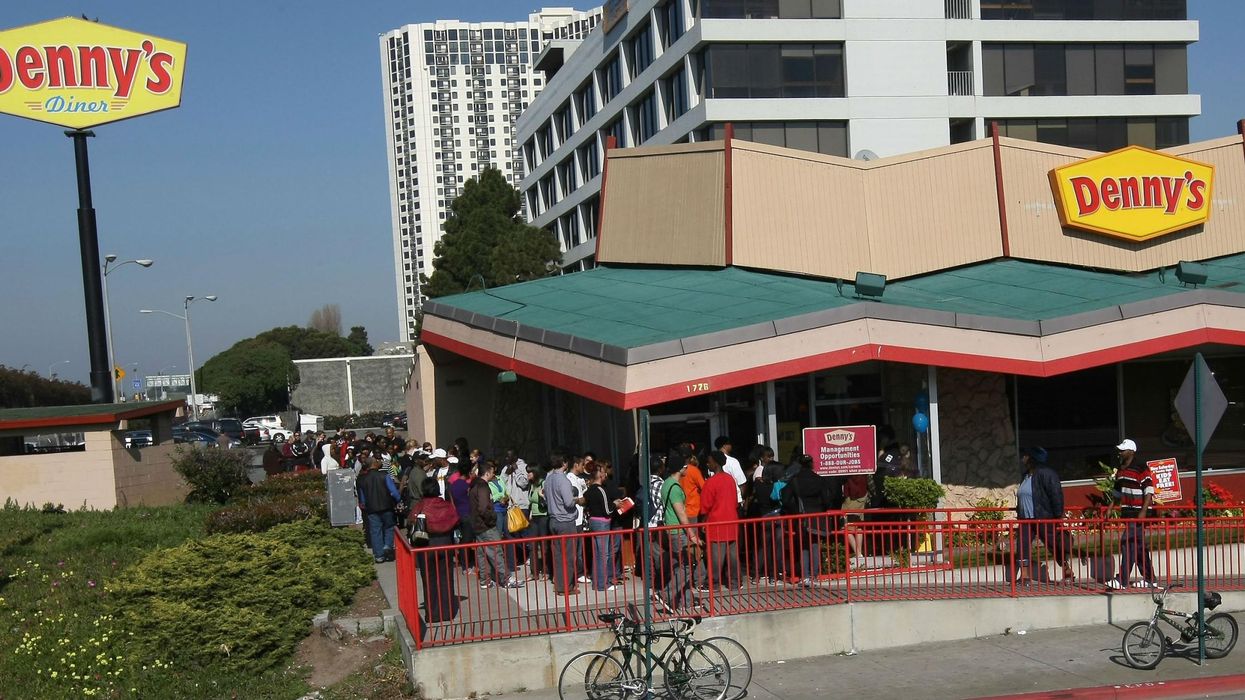 Justin Sullivan/Getty Images
A restaurant in America has apologised after a group of black customers were refused entry.
According to Elijah Henderson, he and group of 25 church friends visited the Lake City Denny's with the hope of getting a table. However, immediately upon arrival, an employee informed them that they would not be served.
The refusal, Henderson told News4Jax, reeked of discrimination. He said:
Is it the colour of my skin? That's where I left it at. Is that a problem? Because everybody else was eating and drinking, and she was like, 'I am not going to be able to accommodate you all.'
He spoke about the incident on Facebook live, prompting more than 2,000 views in a short period of time. He said:
I feel as since I'm African American, that's why she doesn't feel like she should accommodate us. I don't understand. I am not trying to understand, the only thing I do know is that they are wrong, they are wrong for how they treated us. There was another family that came in right after me, she was, like, 'You guys go ahead and have a seat. I will be with you momentarily.'
An investigation was launched, and following its completion, the employee was let go from the restaurant. Denny's main office said the incident was 'unacceptable'.
In a statement they said:
We were shocked by the unacceptable experience our guests received recently at our Lake City, Florida, location, and sincerely apologise. We simply do not tolerate discrimination of any kind in our restaurants.