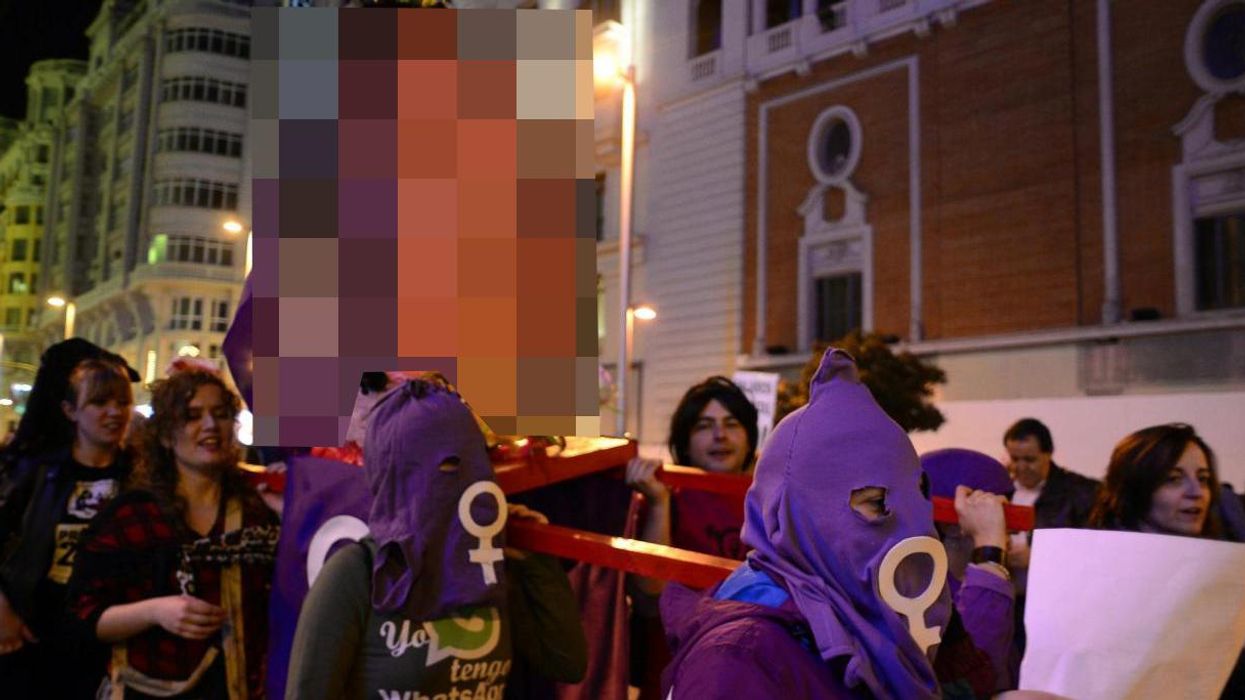 AFP / GETTY / JAVIER SORIANO
It's not a sentence you'll hear every day, but three women who carried a giant plastic vagina through the streets of Seville, Spain on a plinth could face a prison sentence.
The feminist protest, mimicking Easter processions back in May 2014, was against gender discrimination in the workplace, as a part of a national march by a Spanish workers' union.
The women, whose group's name translates to "Brotherhood of the Blessed Rebellious Vagina," are facing charges after their actions were called a "religious hate crime".
They're accused of "crimes against religious sentiment" for parading "a plastic vagina a couple of metres high in the style of the Virgin Mary," according to court papers, The Local states.
A previous ruling, ruled in favour of the women, has been overturned after an appeal by the Association of Christian Lawyers. A judge said they had deliberately intended to insult the "religious sentiments" of Catholics, and mock Easter parades.
The women could face up to 18 months in prison.