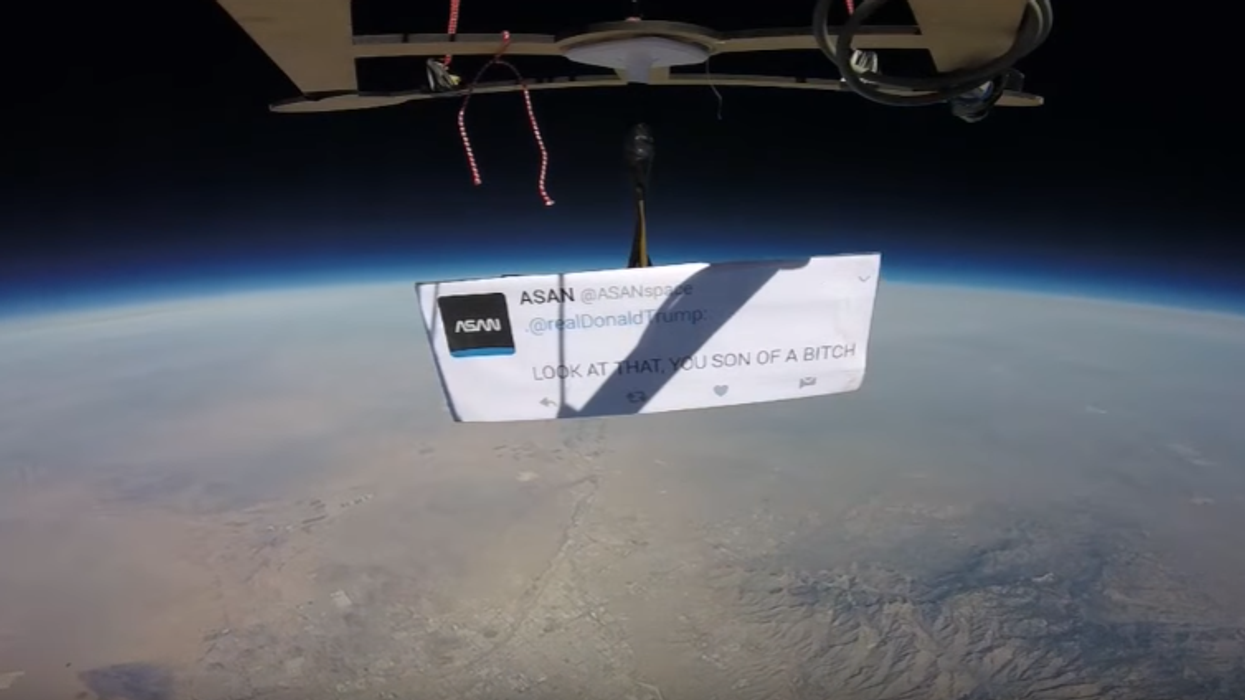 YOUTUBE / AUTONOMOUS SPACE AGENCY NETWORK
The first protest in space just happened, thanks to the Autonomous Space Agency Network (yes that's Nasa backwards), and ever better: it was against Donald Trump.
The team printed out a giant tweet from their own Twitter account, which read "LOOK AT THAT, YOU SON OF A BITCH," tagging Trump's personal Twitter account.
They then attached the sign to a weather balloon and flew it at 90,000 feet.
The reason they wrote this on their tweet was because Apollo 14 astronaut Edgar Mitchell, the sixth person to ever walk on the moon, once said:
From out there on the moon, international politics look so petty. You want to grab a politician by the scruff of the neck and drag him a quarter of a million miles out and say, 'Look at that, you son of a bitch.'
The Network has uploaded a two-and-a-half-hour video of the sign's amazing journey:
And it's well worth watching every second.
H/T Motherboard
More: Unfortunately, the International Space Station didn't just burn Trump