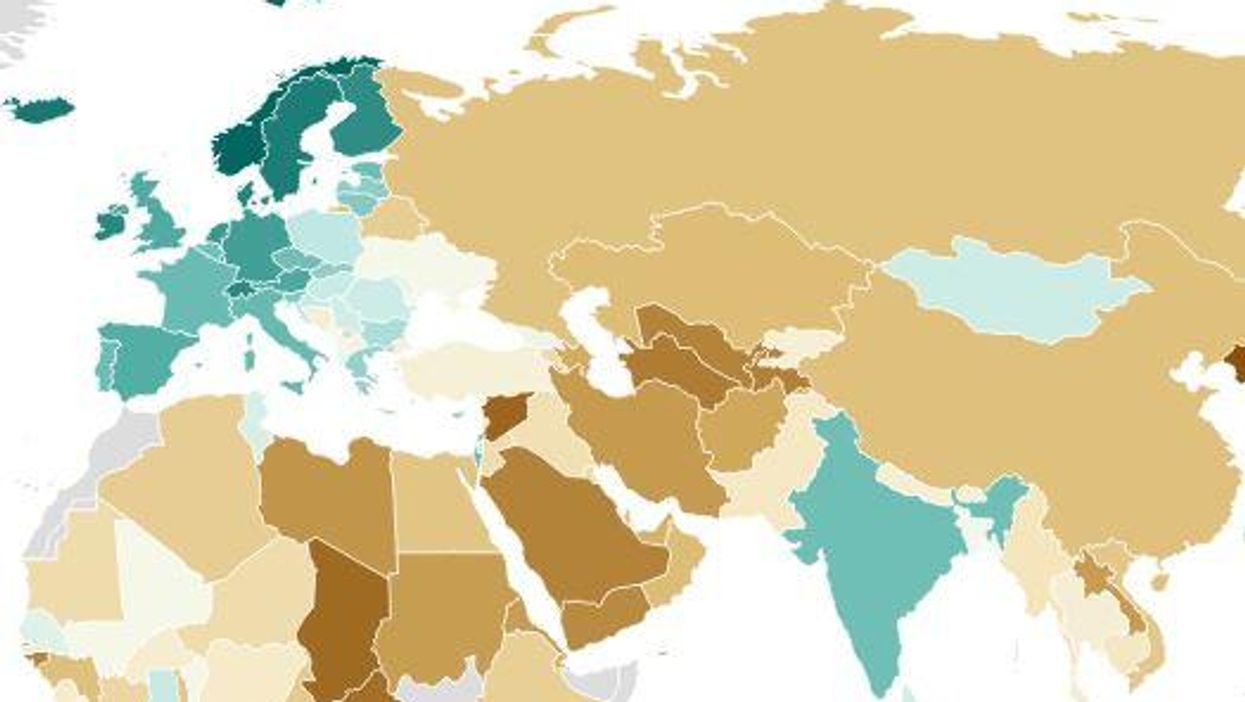 indy100/datawrapper
In January the US was downgraded to a 'Flawed democracy', by the Economist's Intelligence Unit.
Based on events in 2016, the unit described the year as 'the revenge of the deplorables', in reference to Hillary Clinton's dismissal of president Trump's supporters in the general election.
Top of the list was Norway, and bottom, ranking as the most authoritarian state, was North Korea.
The unit gives each country a score between 1-10, based on electoral process and pluralism, functioning of government, political participation, political culture, and civil liberties.
It then breaks the results into four categories:
Full democracy
Flawed democracy
Hybrid
Authoritarian
'Flawed democracies' were those which respected basic civil liberties, and held free and fair elections, but had significant weaknesses in other aspects.
These weaknesses included infringements on media freedom, low participation, or problems in governance.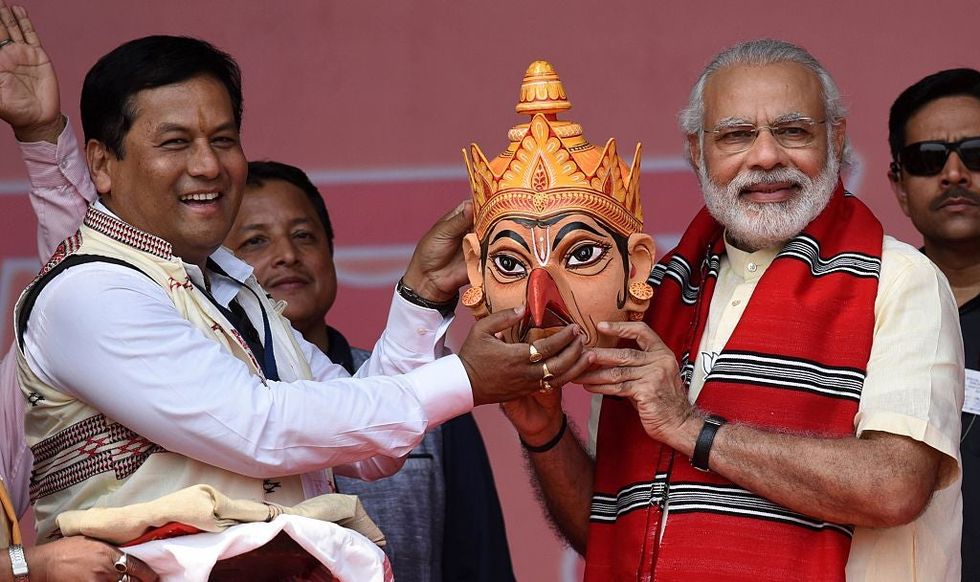 State assembly elections were held in India (scored 7.8) in April 2016.
'Hybrid' regimes were those in which elections had 'substantial irregularities', such as government pressure being placed on opposition parties.
Pluralism exists but there is often harassment of journalists, and the judiciary is not independent.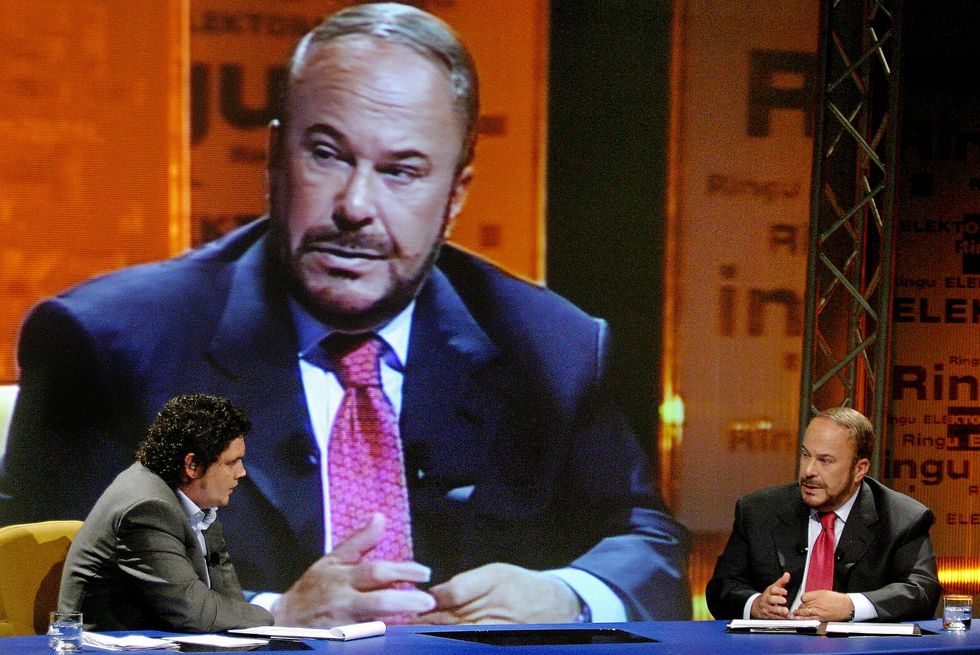 Albanian (score 5.91) Prime Minister and Chairman of the ruling Socialist Party, Fatos Nano (R), answers questions during a five-hour live interview broadcast on the Albanian television network 26 June 2005 in Tirana.
In 2015 the score for the US fell to 7.98 from 8.05 in 2015, bring it below the threshold for 'full democracy'.
Hover over each country to see their score.
Highest scoring 'full democracies'
Norway
Iceland
Sweden
New Zealand
Denmark
Canada
Ireland
Switzerland
Finland
Australia
…
16. United Kingdom
10 Most Authoritarian
North Korea
Syria
Chad
Central African Republic
Equatoria Guinea
Turkmenistan
Tajikistan
Saudi Arabia
Democratic Republic of the Congo
Uzbekistan
The proportion of the world living under authoritarian regimes was found to be 32.7 per cent. 44.8 per cent of the combined populations of 167 countries surveyed live in flawed democracies.
Changes
The unit attributed the UK's increase (from 8.31 in 2015 to 8.36 in 2016) to the EU referendum, which increased political participation.
They also argued that it was American's loss of trust in political institutions that reduced their 'functioning democracy' score, reducing their overall result.
In Eastern Europe, the unit noted 19 countries were 'backsliding' away from full and flawed democracy status.