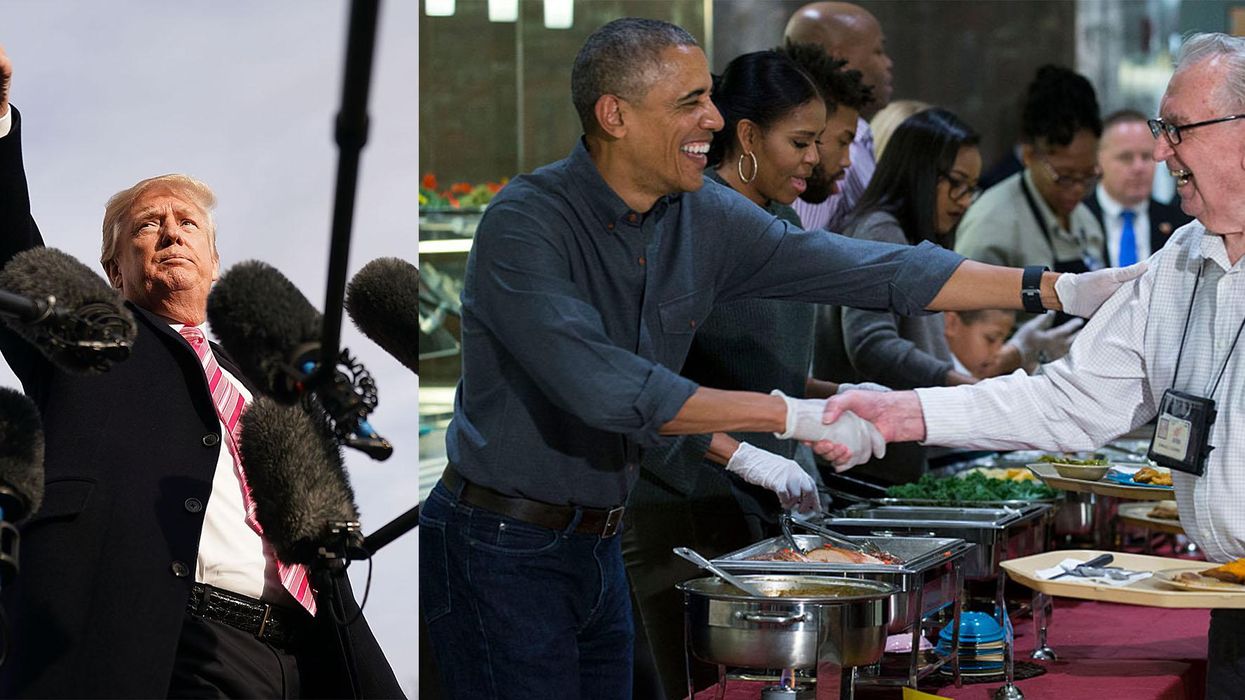 Chip Somodevilla/ Shawn Thew - Pool/ Getty Images
This week marks the first Thanksgiving that Donald Trump will spend as President of the United States.
As usual with Trump, the internet was hoping that he would encounter some hilarious hiccup while pardoning the tuekeys at the White House.
Barring a bizarre joke, there wasn't too much to get excited about in the now traditional ceremony.
When you begin to dig a little deeper though, you discover that there is something much less amusing going on.
For a holiday that is supposed to spread thanks and gratitude, Trump has spent the majority of it congratulating himself and his entourage at his Mar-a-lago complex in Florida.
According to Verified Politics, the President will spend the weekend playing golf and dining with the elite members of Florida's high society, a not uncommon trend for Trump.
MSNBC's Kyle Griffin details just how long Trump has spent away from the White House since being sworn in in January.
Per pool, Trump's motorcade has arrived at Trump International Golf Club in West Palm Beach. This is his 78th day… https://t.co/q5vruEgDwn

— Kyle Griffin (@Kyle Griffin) 1511454304
Trump and the First Lady did spend some time visiting the members of the US Coast Guard in Riviera Beach, Florida but his boastful Thanksgiving tweet to the nation said it all.
As with nearly every aspect of life; be it vacations, Halloween or meeting victims of disasters, Trump and Barack Obama have a very different approach to things.
Rather than playing golf or sounding off on his achievements, Mr Obama, his wife Michelle and their daughters often spent their Thanksgiving serving food to those in need.
Here is a collection of images from their years in office: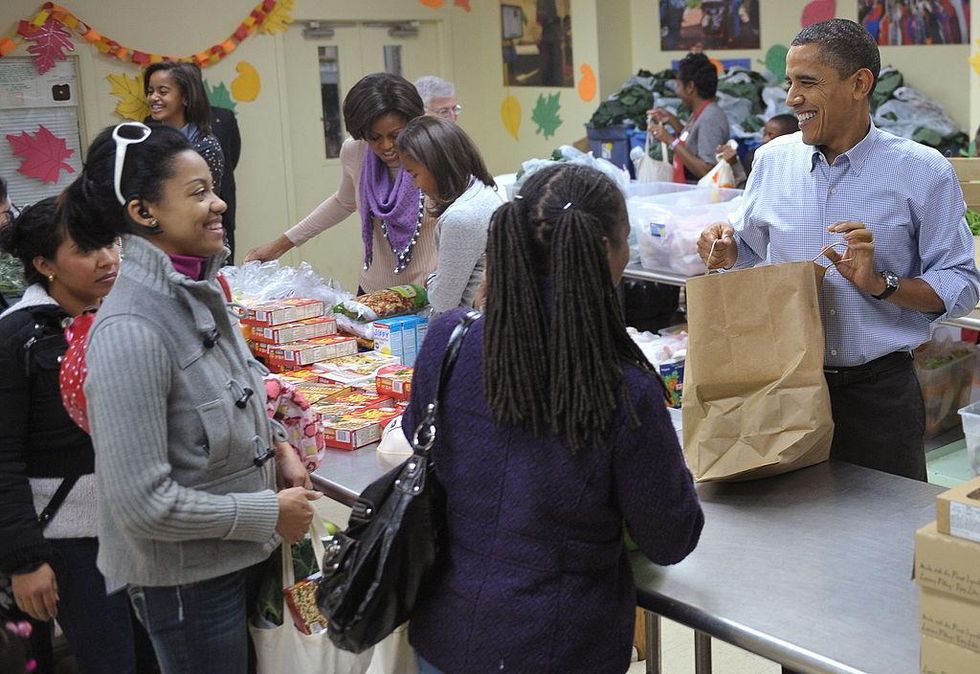 Picture: MANDEL NGAN/AFP/Getty Images
Picture: NICHOLAS KAMM/AFP/Getty Images
Picture: Jim Watson/AFP/Getty Images
Even the Thanksgiving message that Mr Obama chose to share this year spoke volumes:
From the Obama family to yours, we wish you a Happy Thanksgiving full of joy and gratitude. https://t.co/xAvSQwjQkz

— Barack Obama (@Barack Obama) 1511448267