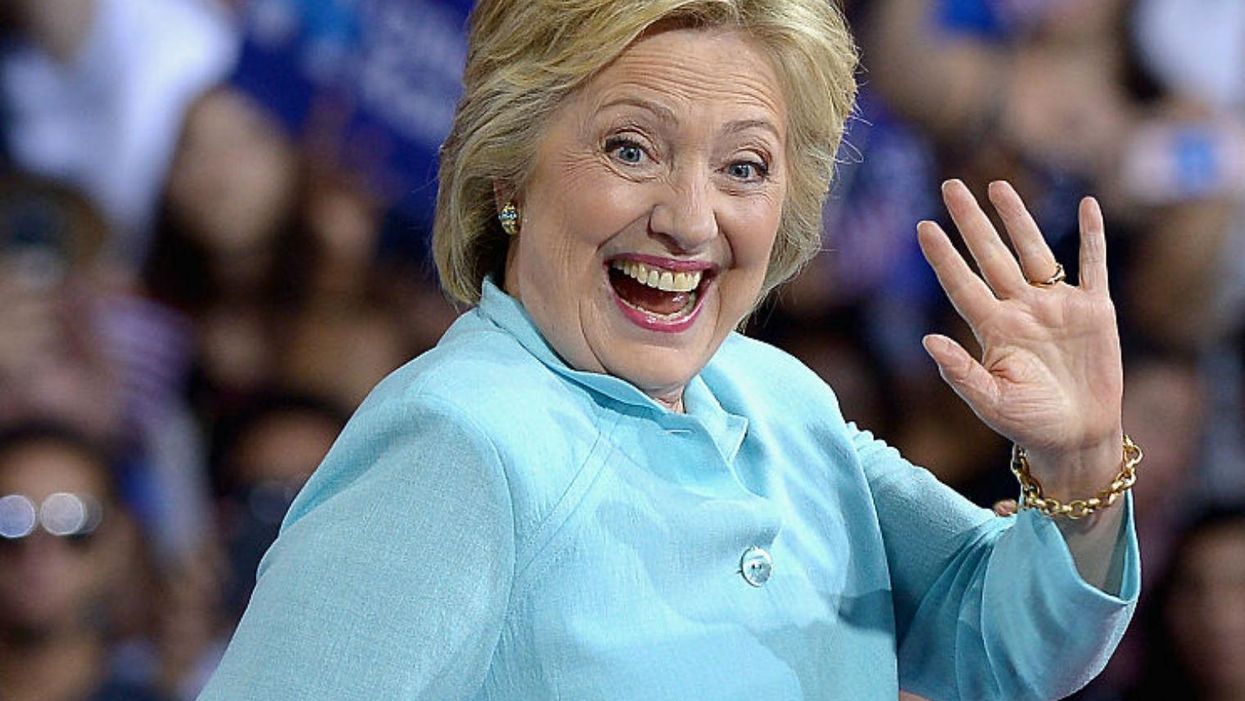 Walmart stopped selling a t-shirt which said 'Someday, a woman will be President' after customers complained that it was offensive back in 1995. Twenty years later, Hillary Clinton accepted the Democratic nomination for president of the United States.
An article from a local newspaper written two decades ago has gone viral, after Nick Kapur used it to highlight the change in American attitudes towards a female presidential candidate.
Kapur, a professor at Rutgers University, unearthed the article from the archives of the Tuscaloosa News. Tuscaloosa, as well as being fun to say, is located in the US State of Alabama.
The article, which was a reprint from the Associated Press, referred to a decision made by a Miami branch of the mega-market chain Walmart.
The news clippings attached to his tweet read:
MIAMI - A Wal-Mart store pulled a popular T-shirt proclaiming 'Someday a woman will be president' off its shelves, seaying it was offensive to some shoppers...Ruben said Sharon Higginbotham, a buyer for women's clothes at Wal-Mart's national office in Bentonville, Ark., told her the store would not carry the shirt nationwide because the message 'goes against Wal-Mart's family values.'.
Kapur's post has been retweeted over 4,000 times. He also shared an image of the t-shirt design.
According to the Tuscaloosa News article, the t-shirt was designed by 70 year old psychologist Ann Moliver Ruben. The design used the character Margaret from the US version of the comic strip 'Dennis the Menace'.
Prior to selling the shirt to Walmart, Ruben's customers were women's groups and equality organisations.
The story also quotes a Walmart spokesperson, who said:
It was determined the T-Shirt was offensive to some people and so the decision was made to pull it from the sales floor.
Walmart managed to shift 204, approximately a third of their stock before the decision was made. According to Ruben, a representative of the company's national office in Bentonville, Arkansas, had told her that the message:
Goes against Wal-Mart's family values.
Fast forward twenty years, and 16,847,084 people have voted for former secretary Clinton to be the Democrat's presidential candidate.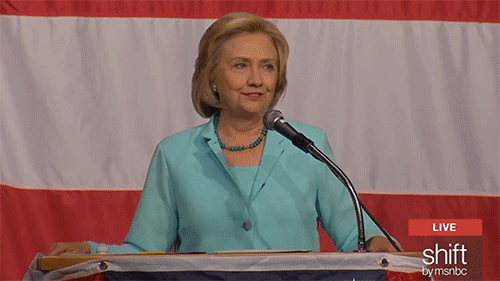 Indy100 contacted Walmart for comment:
Wow, it still pains us that we made this mistake 20 years ago. We're proud of the fact that our country – and our company – has made so much progress in advancing women in the workplace, and in society.
- Walmart