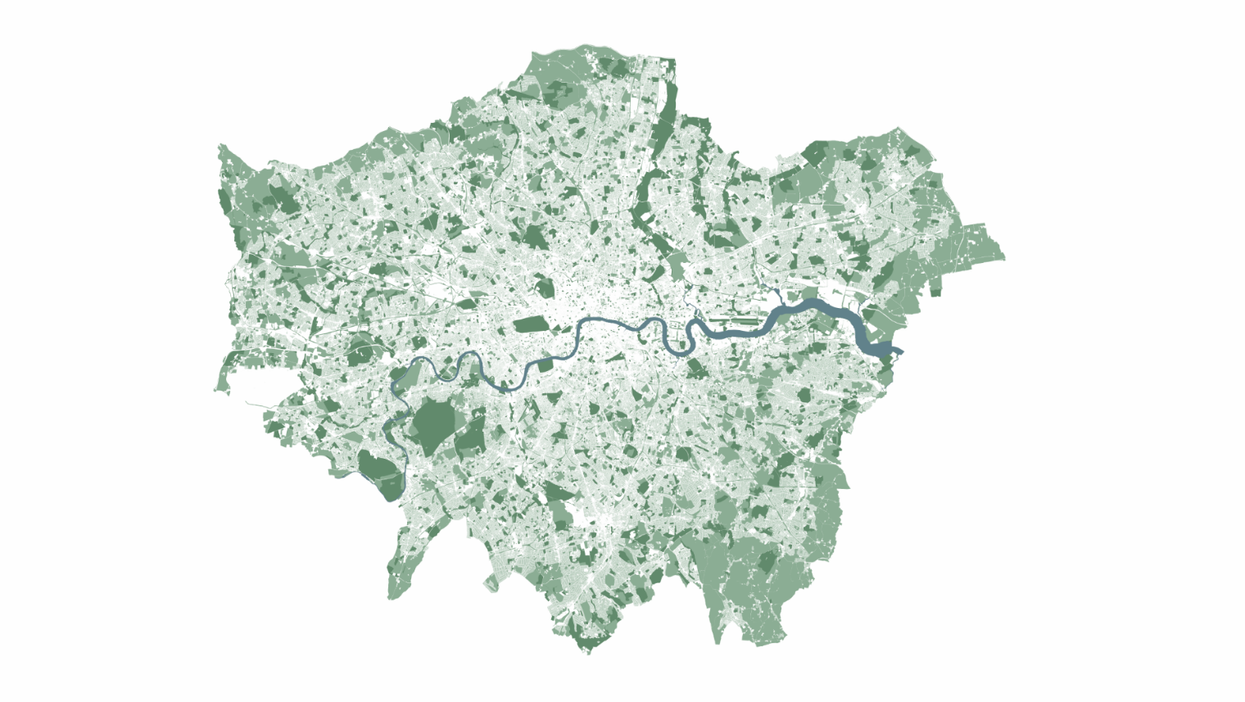 How green is London? Very green, it turns out, and not just thanks to our Royal Parks.
If you include the 3.8million gardens in the capital, plus all the parks, nature reserves, graveyards and playing fields, 47 per cent of London is green, while 60 per cent is classified as "open space".
As part of his campaign to turn London into Britain's 16th National Park, Daniel Raven-Ellison has joined forces with Greenspace Information for Greater London (GiGL), a group that keeps environmental records, to produce a series of stunning maps.
The largest of these shows the whole of Greater London, which is about the size of Surrey, and excludes what we expect in a city map – roads, buildings, car parks, railways.
The only things marked against a white background, apart from the Thames and its tributaries, are the green spaces. Yet thanks to their great spread, the map looks just like the London we think we know.
GiGL has also made maps of each borough. How green is yours? Scroll down to find out.
Barking and Dagenham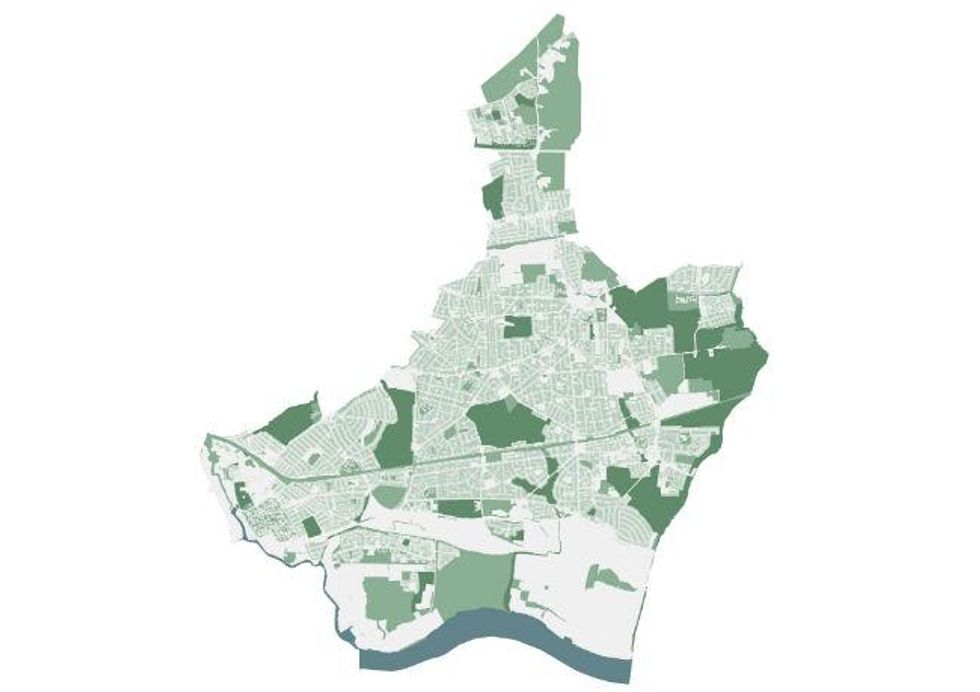 Barnet
Bexley
Brent
Bromley
Camden
City of London
Croydon
Ealing
Enfield
Greenwich
Hackney
Hammersmith and Fulham
Haringey
Harrow
Havering
Hillingdon
Hounslow
Islington
Kensington and Chelsea
Kingston-upon-Thames
Lambeth
Lewisham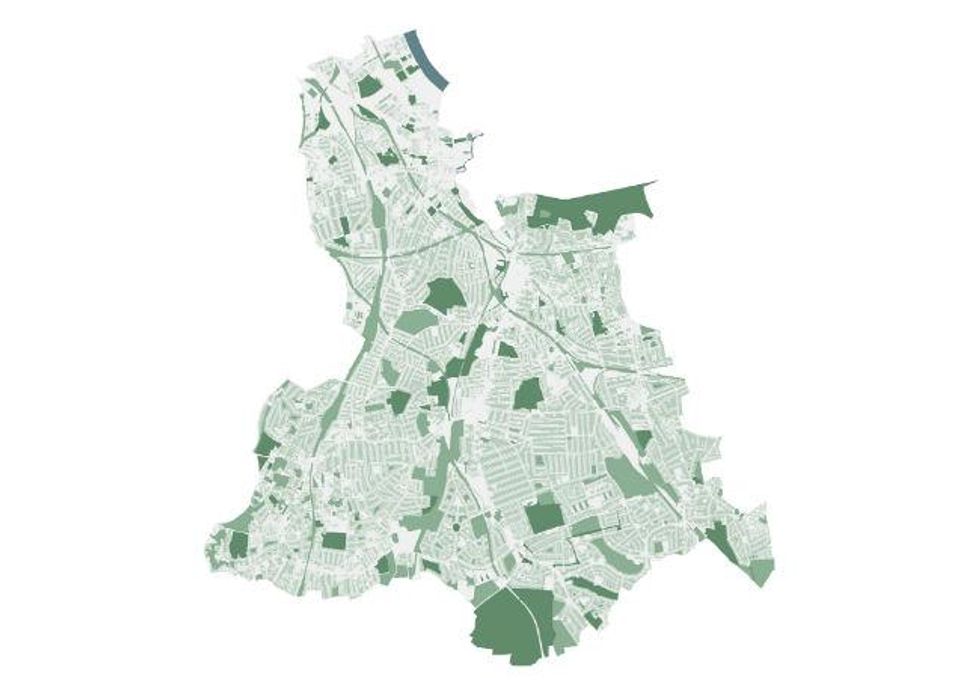 Merton
Newham
Redbridge
Richmond-upon-Thames
Southwark
Sutton
Tower Hamlets
Waltham Forest
Wandsworth
Westminster
Maps produced by Greenspace Information for Greater London for the Greater London National Park
(Pictures: Crown Copyright)