While the disparity between the number of votes and subsequent MPs gained in last week's election has been a hotly discussed topic, a comparison with party membership has not.
And although membership of the so-called three main parties (if the Lib Dems can still be counted) is at an historic low, there has been a notable surge for some of the smaller ones.
Ukip, the Greens and particularly the SNP have seen impressive growth (albeit from small bases) over the past year or so and even the aforementioned Lib Dems have added 10,000 members since last week's disastrous result.
The current memberships figures are as follows:
When looking at representation in parliament, in this era of a more politically-diverse Britain, we're left with a table looking like this: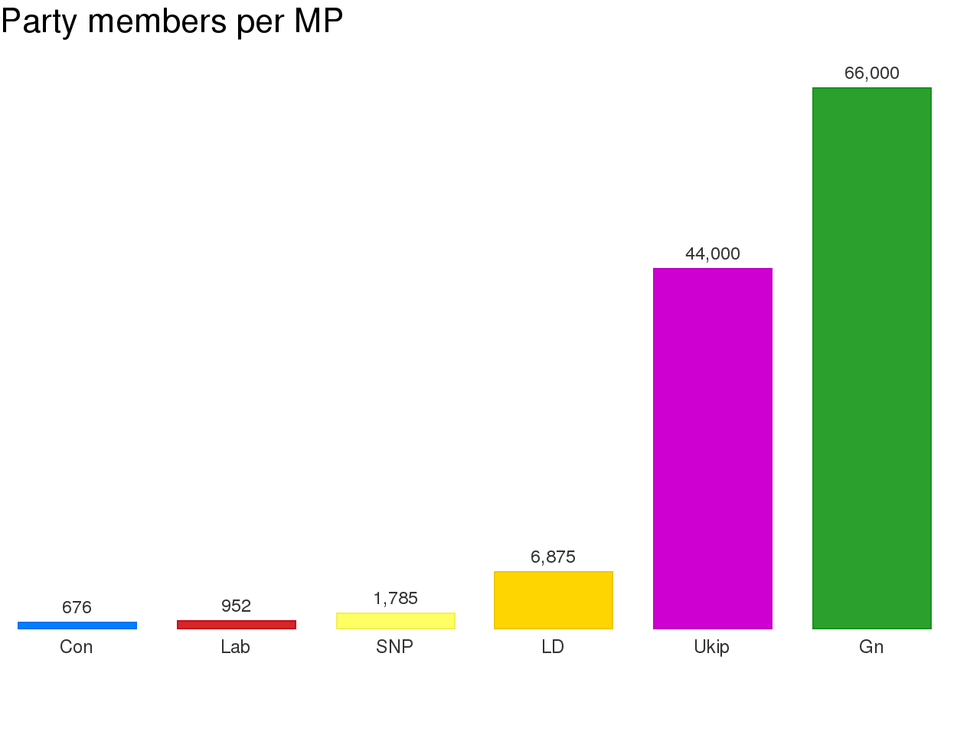 This shows that in a similar way to the amount of voters compared to MPs, paying members of Ukip (one MP) and the Greens (one MP) are again the worst represented in the House of Commons while members of the Conservatives (331 MPs), Labour (232 MPs) and the SNP (56 MPs) are the best represented.