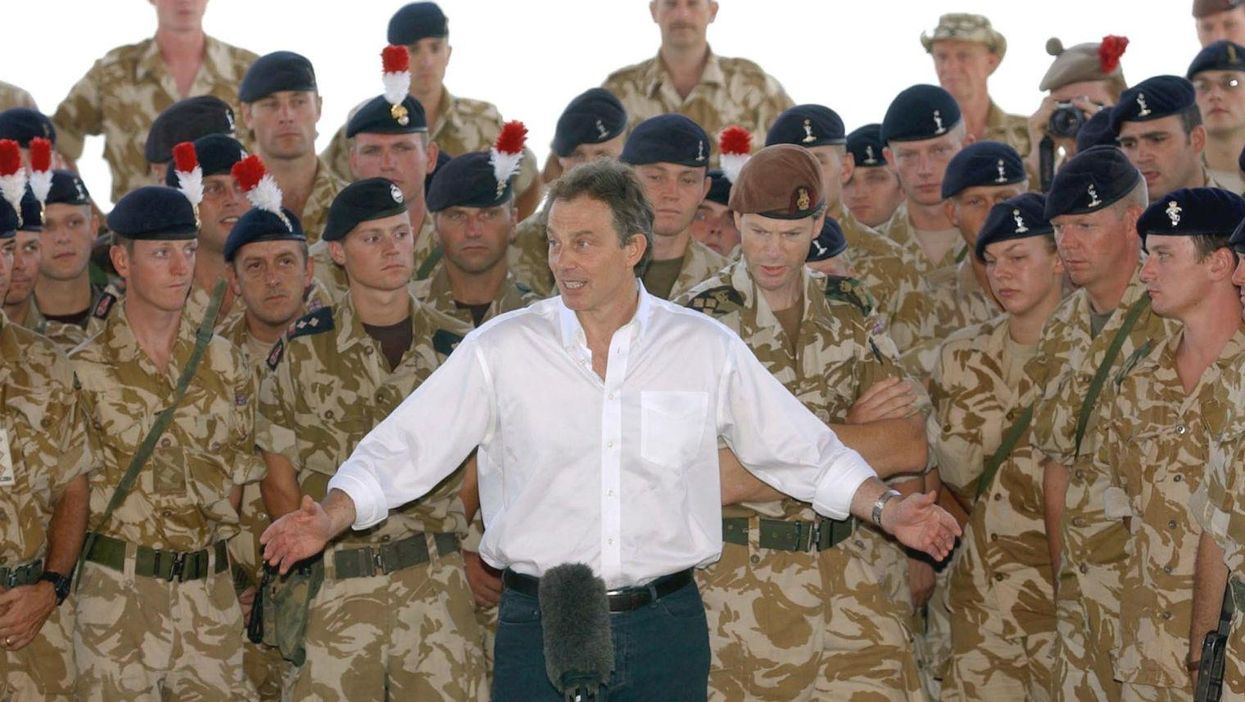 The majority of the British public supported the invasion of Iraq some 13 years ago, polls from the time show.
In figures which track public opinion on the Iraq war over a decade, YouGov has shown that yet again, we're all experts after the event.
Because when Tony Blair announced the threat of weapons of mass destruction and terrorism from Saddam Hussein in Iraq, 54 per cent of Britain was with him.
But with people struggling to remember last week, let alone the last Labour government, and the Chilcot report taking seven years, the official verdict of the Iraq War as a mess of closed doors and poor judgment is what many Britons believed they always thought anyway.
There is evidently some collective amnesia at work.
Only a third of the country were sure the invasion had been wrong after Saddam Hussein's capture on December 13 in 2003 - 53 per cent were still supportive, as this graph from Statista shows.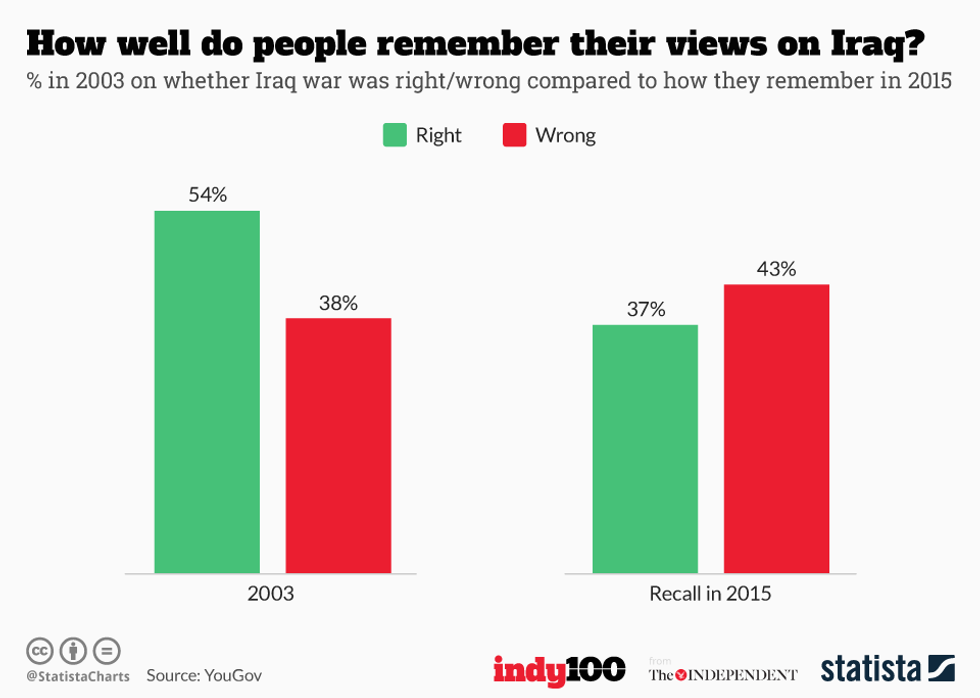 This dropped dramatically to 36 per cent less than a year later, after pictures of torture at Abu Ghraib came out and claims of WMD began to be questioned.
By 2015, only 37 per cent of Britons recalled thinking invasion was the right decision.
We imagine that's a little lower now that Lord Chilcot has published his report.
Britons weren't quite as fickle as Americans. In 2003, a whopping 63 per cent of the US electorate supported sending ground troops into Iraq.
Only 38 per cent recall agreeing with the war now...