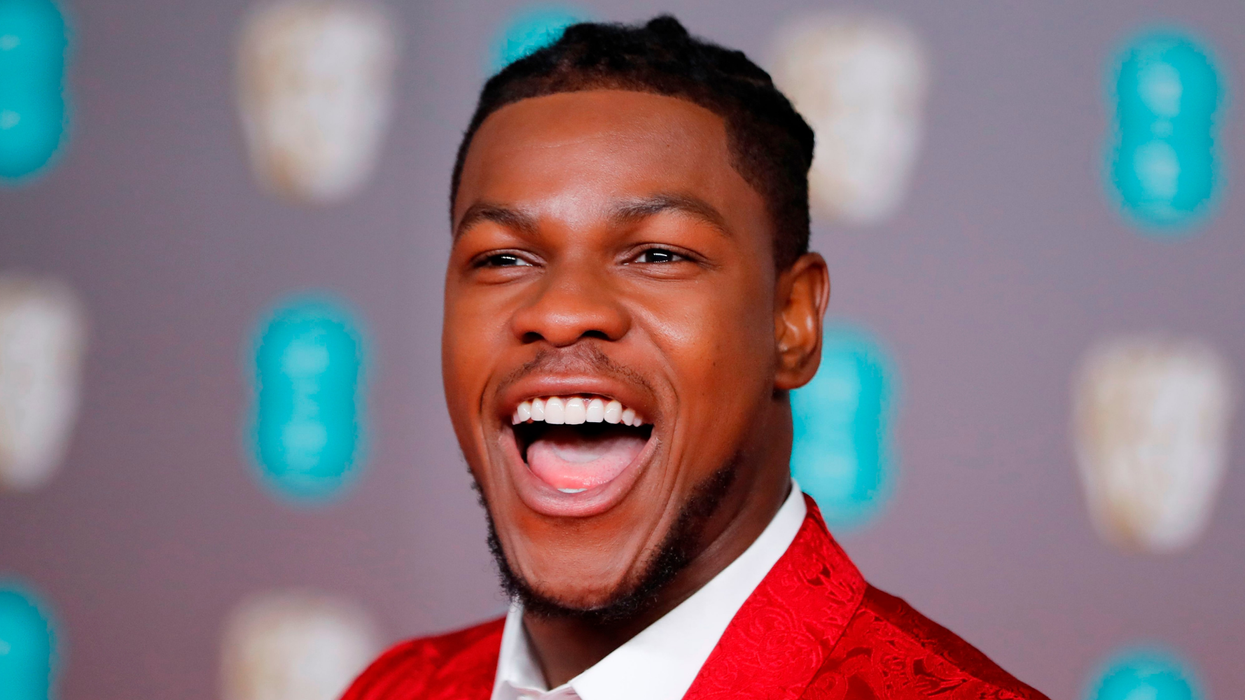 Getty
Actor John Boyega is one of the most passionate voices in Hollywood right now.
The south Londoner doesn't mix his words when it comes to racial inequality and he's been particularly vocal in the wake of the Black Lives Matter movement.
Which is why it's no surprise he's once again been speaking openly about how his ethnicity has impacted his experiences in entertainment, this time to GQfor the publication's October issue.
"You get yourself involved in projects and you're not necessarily going to like everything," he told GQ, about his experience, continuing:
[But] what I would say to Disney is do not bring out a black character, market them to be much more important in the franchise than they are and then have them pushed to the side. It's not good. I'll say it straight up.
Like, you guys knew what to do with Daisy Ridley, you knew what to do with Adam Driver. 

You knew what to do with these other people, but when it came to Kelly Marie Tran, when it came to John Boyega, you know f**k all. So what do you want me to say? What they want you to say is, 'I enjoyed being a part of it. It was a great experience...' 

Nah, nah, nah. I'll take that deal when it's a great experience. They gave all the nuance to Adam Driver, all the nuance to Daisy Ridley. Let's be honest. Daisy knows this. Adam knows this. Everybody knows. I'm not exposing anything.
Many people praised Boyega for his openness, including fellow actor Candice Patton who starred in superhero series The Flash.
"Similar experience. Similar feelings," Patton tweeted, alongside a link to the interview.
Similar experience. Similar feelings. Grateful for this. ❤️ https://t.co/irZi1hkIVo

— Candice Patton (@Candice Patton) 1599098337
Unfortunately, white comedian Michael Rapaport, perhaps best known for his guest appearance on Friends, had a different response.
"Yo my man you have done so much in such a short period of time," tweeted Rapaport, who is 50.
"Congrats.. but you ain't the first actor to have an unnuanced character in a Star Wars movie#beniciodeltoro Welcome to show business. S**t doesn't always go ur way".
@JohnBoyega Yo my man you have done so much in such a short period of time. Congrats.. but you ain't the first acto… https://t.co/fEJX6Duxq1

— MichaelRapaport (@MichaelRapaport) 1599064605
Boyega politely replied, asking Rapaport if he'd read the article.
"Did you read the article ?" Boyega questioned, adding "Thanks for the additional name to my list though", in reference to Benecio del Toro, another person of colour who'd been sidelined by the Disney franchise.
At this point Rapaport decided to hand out some unwanted advice.
"Ya I read the article," he responded. "That's why I tweeted u. It's show business.
"Things don't always work out the way YOU plan.Happens to ALL of Us. Again be grateful for all u done so far which is a lot more than TONS of great actors of all races who also had roles cut down & will continue to".
Boyega's final reply was short and sweet.
":) no," he wrote.
"Thanks though".
People quickly told Rapaport to stay in his lane, with Twitter firmly siding with Boyega on this one.
A lesson: why choose to talk loudly online when you could instead... be quiet?