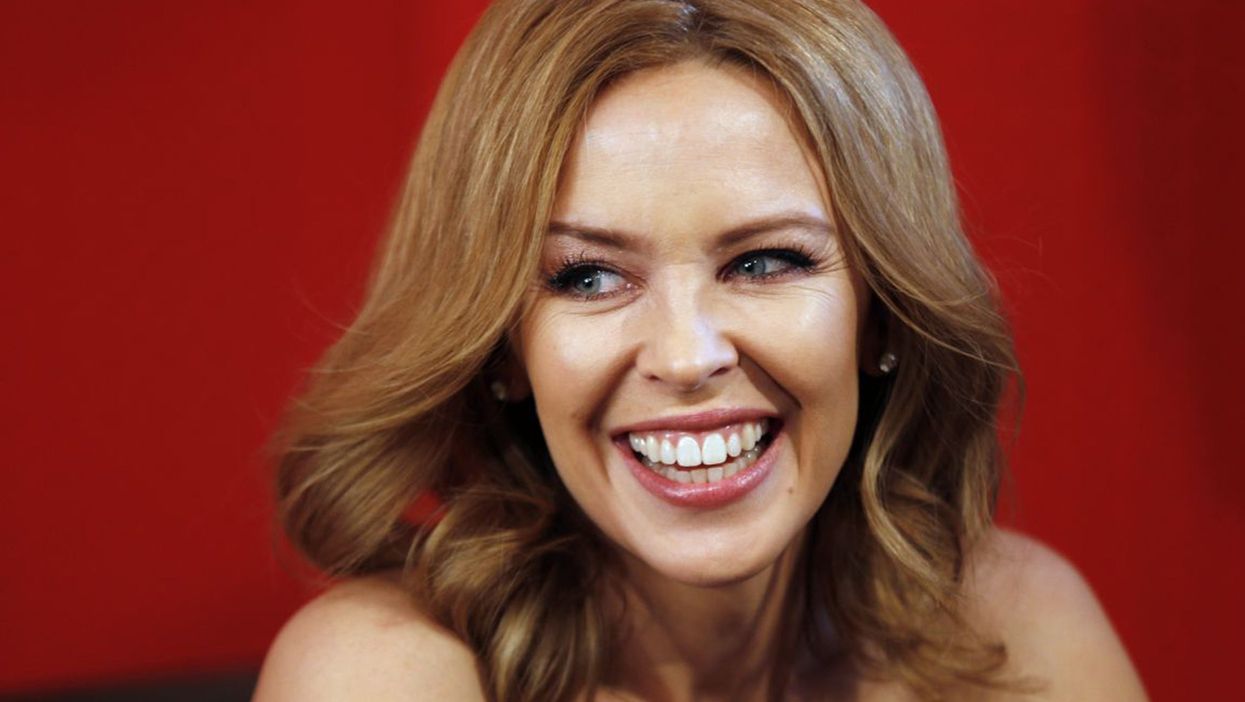 AFP/Getty
From Neighbours to glittery stadium tours and even the Olympics, Kylie Minogue has done it all.
As she prepares to launch her 14th studio album, before headlining New York Pride this summer, everyone's favourite Australian sat down with Attitude magazine to talk about her plans for 2018.
Gracing the cover of the monthly magazine, the pint-sized princess of pop and gay icon opened up about her private life, as well as her struggles with anxiety.
On dealing with anxiety, she says:
There are a lot of voices in my head. I guess part of that is our brains, they're problem solvers, tick tick tick tick tick.

When I'm feeling anxious, I put the kettle on and make a cup of tea. But if I knew the answer I would do it and I would have no anxiety. They say that the fast track to happiness is gratitude and it's true, just think that thought.
Minogue explains that, rather than seek professional help for anxiety, she resorts to a more traditional method of healing:
There's enough discussion in my head. I probably would benefit from counselling but I don't really like it.

My 98-year-old grandma said years ago: 'What you need to is lie flat, and you put your arms up and you just lie like that for 10 minutes'. And she's so right, so I will.

On a video day, during lunch I'll go, 'Right, phone off, dim the lights,' and try and just be still.
In February Minogue premiered Dancing, the first single from her upcoming album Golden.
The May issue of Attitude is out now and also features Ricky Martin.
TB: Attitude
If you have been affected by this article, you can contact the following organisations for support: