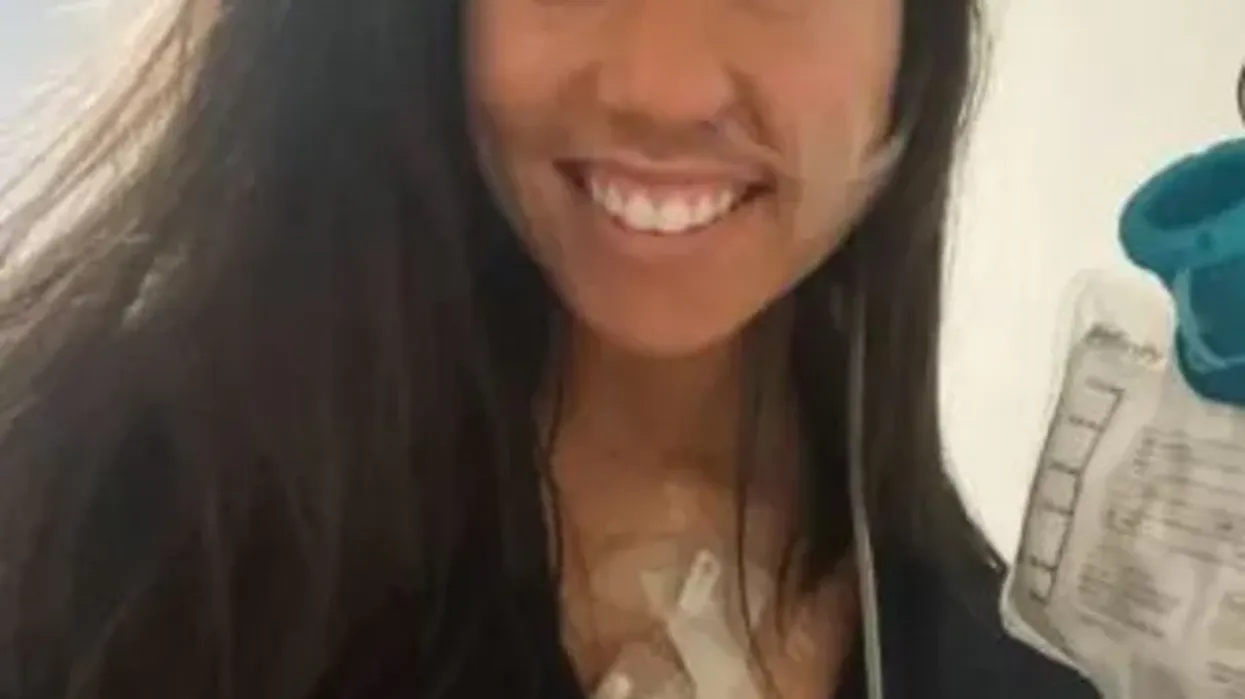 GoFundMe
A woman from Iowa was given a 10-year suspended sentence after faking a cancer diagnosis for donations and "to get [her] family back together."
Madison Russo, 20, posted across social media and money-raising platform GoFundMe that she had pancreatic cancer and leukaemia tumour around spine, resulting in more than 400 people donating money to Russo in order for her to make ends meet.
However, Russo never had cancer. Admitting she made it all in to try and get attention from her family.
Her lies began to fall apart after medical professionals online released things weren't adding up. Police obtained her medical records and discovered she had never been diagnosed, despite her claims.
"A lot of people have made speculation s to why I did this and how somebody who looked like they had everything together could have such a mess," she said in court, according to the Associated Press .
"I didn't do this for money or greed. I didn't do this for attention. I did this as an attempt to get my family back together.
After initially being arrested in January, Russo pleaded guilty to theft for the donations that were accepted.
Russo was given a 10-year suspended sentence, meaning it will not be enforced unless she commits another crime. Meaning that if she stays out of trouble for the first three years of her sentence, she will never go to prison.
She was also ordered to pay back the $39,000 to the people who donated to help her. As well as a fine of $1,370 and 100 hours of community service.
The money had been paid back by Russo, but was being held by the court. GoFundMe has since returned the money to those who donated.
Judge John Telleen denied a request to have the conviction wiped from Russo's record if she successfully completed probation.
"Through this scheme, you deceived your friends, your family, your community, other cancer victims, charities and strangers who were motivated by your supposedly tragic story to donate to help support you," he said.
Russo apologised to the court and her victims.
"I fully acknowledge what I did was wrong. And I'm incredibly sorry," she said through sobs. "If there was anything I could do to take it back I would. The reality is I can't."
Sign up to our free Indy100 weekly newsletter
Have your say in our news democracy. Click the upvote icon at the top of the page to help raise this article through the indy100 rankings.