Just when you thought the Trumps couldn't do anything else to shock and outrage anyone, they manage to one-up themselves.
On Thursday, First Lady Melania Trump visited children being held at the US/Mexico border in McAllen, Texas.
Melania had already spoken out against her husband's policy of separating immigrant families, before he signed an executive order bringing the controversial scheme to an end.
While the notion of visiting the children who have been affected by this situation is a nice gesture, her outfit choice wasn't exactly the most thoughtful.
Melania turned up at the facility in a green safari jacket from Zara with the message "I really don't care, do u?" emblazoned on the back.
What sort of message was she trying to send with this jacket? Was it a jibe at her husband or the 'fake news media'?
Possibly, but surely this wasn't the time or place to be wearing such a garment.
Images of the jacket soon went viral on social media, but the FLOTUS spokeswoman Stephanie Grisham vowed that there was no hidden agenda.
Even Donald agreed.
Others didn't quite agree with this.
Away from the real debate, the jacket soon took on a life of its own on Twitter and became quite a fantastic meme mocking both Melania and the President.
Journalist Parker Molloy also took the opportunity to set up a website highlighting 14 different charities that are helping immigrants and how you can donate to their cause.
In addition, the feminist and activist brand Wildfang and launched their own alternative to Melania's jacket.
'I Really Care Merch' was launched yesterday with 100 per cent of the proceeds going directly to RAICES TEXAS, the refugee charity that is helping the families affected by the separation policy.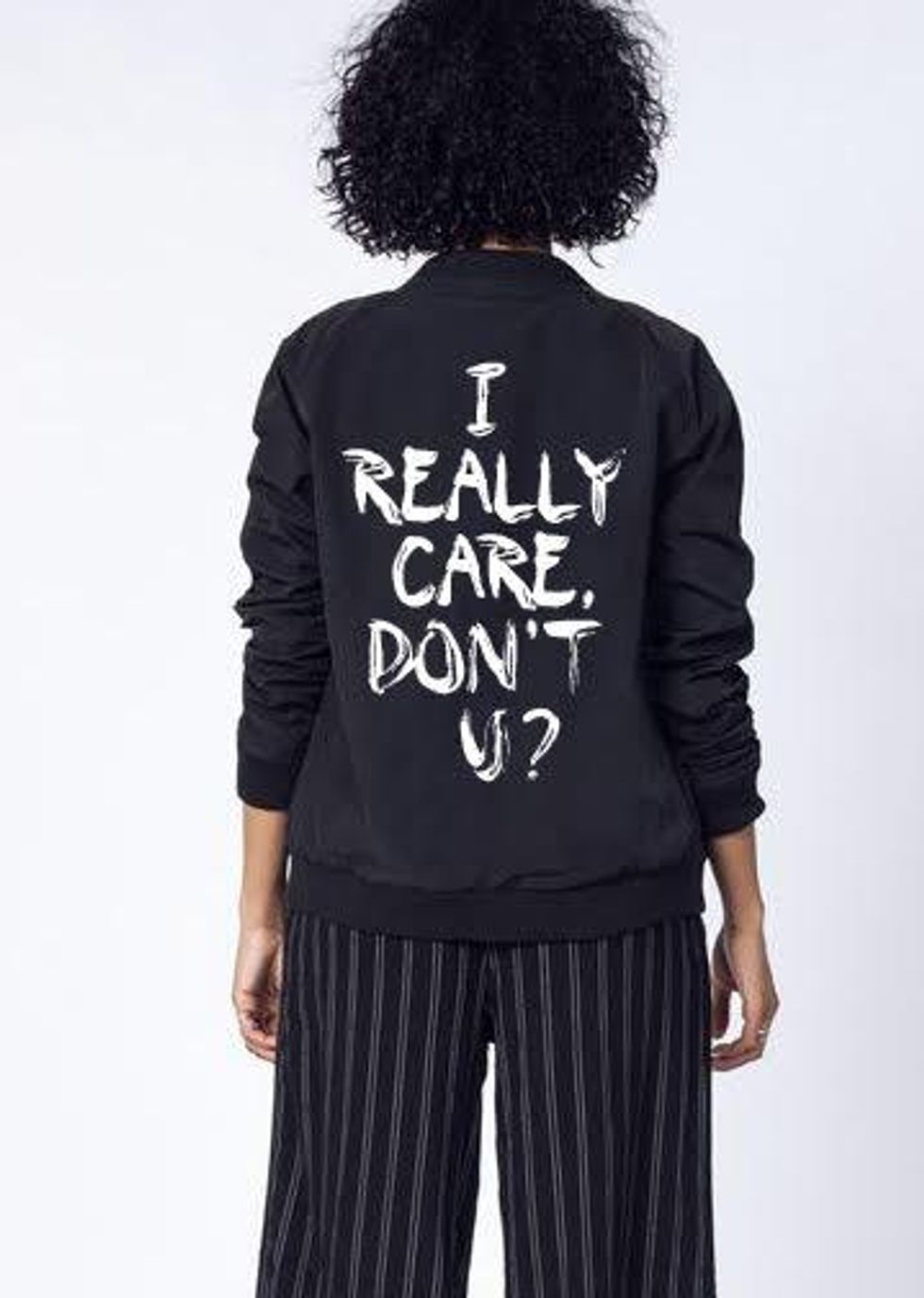 Picture: Wildfang
The jacket sold out immediately but will be restocked and shipped in the next three weeks.
Overall the brand has raised more than $15,000 already.
HT Mashable