Getty Images
This picture of Donald Trump, Melania, Vice President Mike Pence with his wife Karen has left people with one question: What is happening?
The image was taken at a memorial service for evangelical preacher Billy Graham, who died in February aged 99.
While the gesture of condolence seemed sincere, many pointed Trump's rare public display of affection for Pence seems a little baffling – and mesmerising.
Others pointed out that Pence didn't seem so comfortable receiving the touch of another man – which shouldn't be surprising considering his well-documented attitudes towards LGBT+ equality.
Mother, by the way, is reportedly his nickname for his wife.
when you desperately need mother https://t.co/Ytn8EqyRsc

— Ashley Feinberg (@Ashley Feinberg) 1519971209
As The Cut speculated: "Was it a gesture of reassurance? A warning? We may never know."
Still, everyone looked just fine about it afterwards.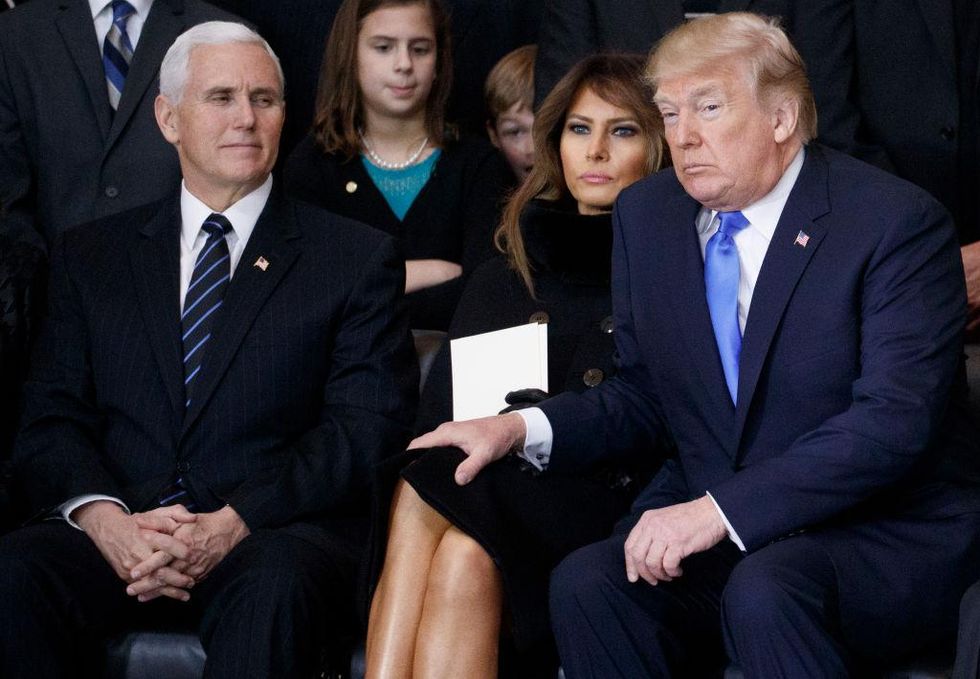 Getty Images
HT The Cut