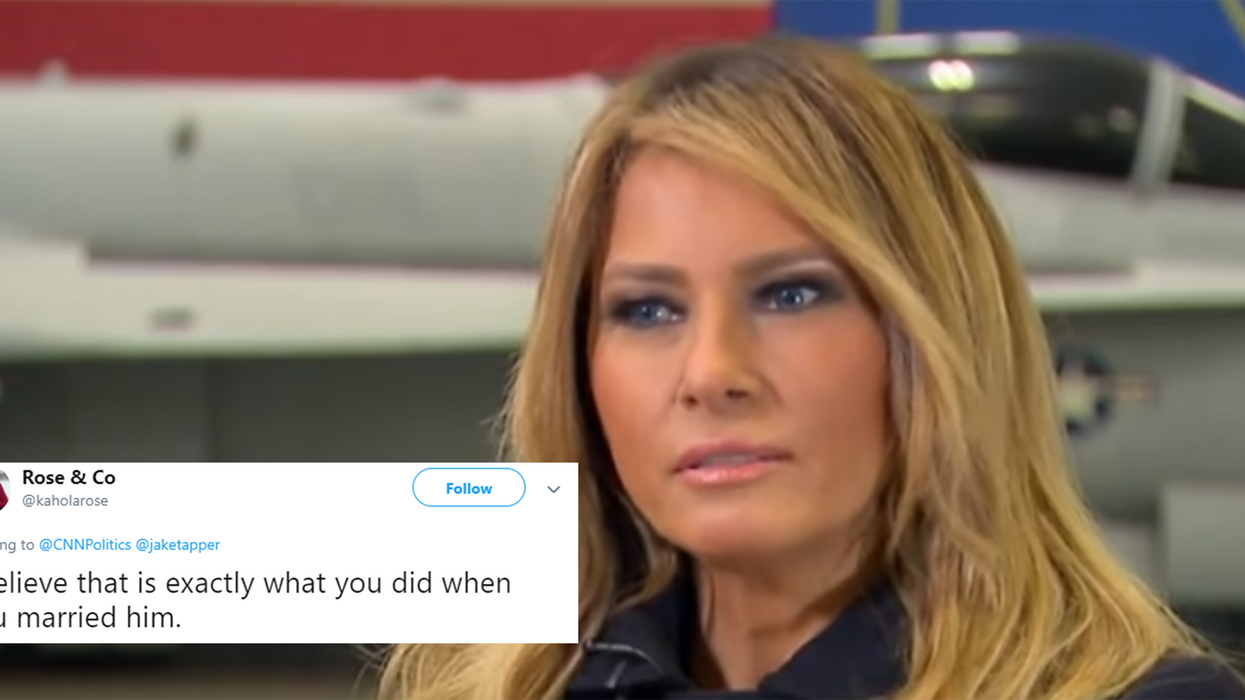 Fox News / YouTube
Melania Trump gave an exclusive interview to Sean Hannity on Fox News, and there's one part of it in particular that people are not happy about.
The first lady talked with the prime time journalist aboard the USS George W. Bush after a day of visiting troops at the Joint Base Langley in Hampton, Virginia.
When she was asked about the most challenging part of her time in the White House, things got salty.
She said the hardest part of her role was dealing with:
Opportunists... using my name or my family name to advance themselves.
She then proceeded to identify those opportunist as:
...comedians, journalists, performers and book writers.
Righttt, OK. Hannity then asked her whether the behaviour hurt her, and she was straight up in her response:
It doesn't hurt. The problem is they're writing history and it's not correct.
Unsurprisingly, people on the internet had a lot of thoughts about the comments.
Some highlighted that most people try and disassociate themselves from the Trumps, not get closer to them.
Others highlighted what they saw as the hypocrisy of the statement.
Better luck throwing shade next time, Mrs Trump.
HT Someecards