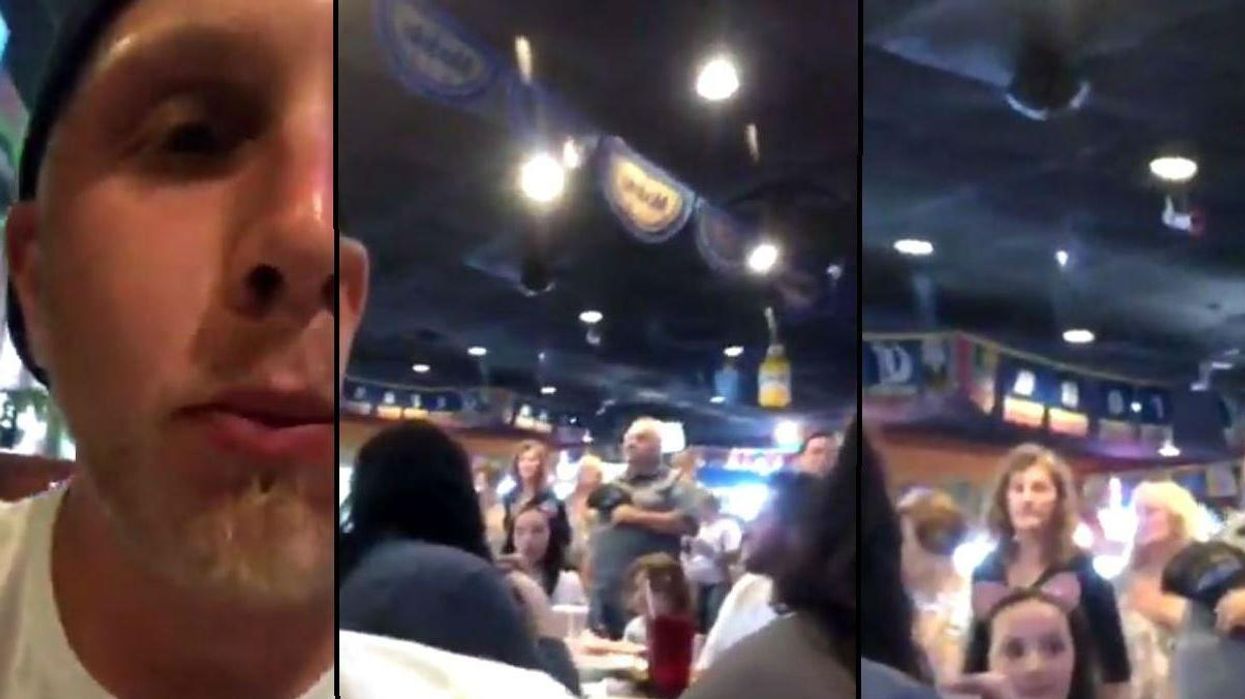 J_Nubz/Twitter screengrab
Every year millions of Mexicans celebrate Cinco de Mayo, an annual celebration held on 5 May to commemorate the Mexican army's victory over the French Empire at the Battle of Puebla.
Many people in America flock to Mexican restaurants at this time. But for Twitter user @J_Nubz, it was somewhat of an awkward affair.
He had been eating at an Ole's restaurant in Florida when a white family came in. According to the Twitter user, the restaurant is known for its music requests. He wrote:
They have a guy who comes in and takes requests every Friday night. Mexican guy. Plays anything. Country, rock. You name it. White guy comes up. Requests the national anthem. About 10 people stand up like we're at a sporting event with their hands on their hearts. Very weird.
He took a video of the strange incident, below:
He wasn't the only one confused.
A lot of people had trouble understanding why the national anthem needed to be played at a Mexican restaurant, on a Mexican day of celebration…
???
Same.