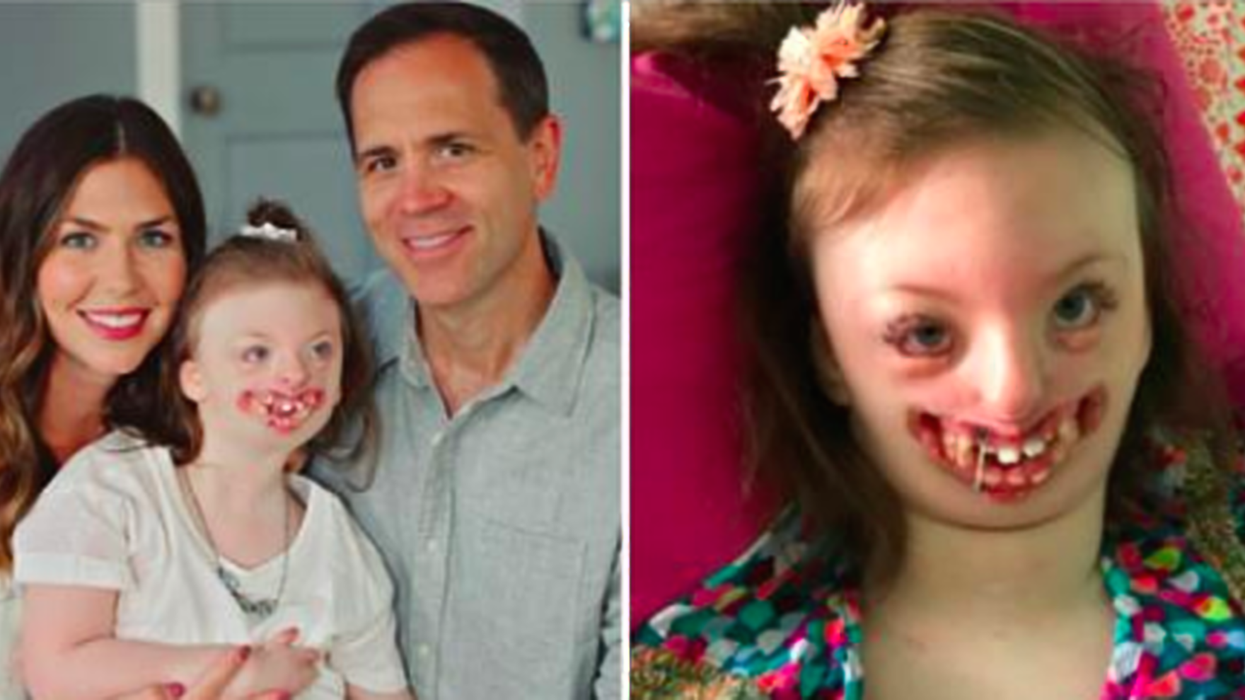 @Nataliew1020 / Facebook / Twitter
It's a sad fact that discrimination is part of everyday life for many disabled people.
Being subject to online trolling, jokes and name-calling is all too common. One person who knows about this from first-hand experience is disabled children advocate Natalie Weaver.
Natalie's nine-year-old daughter suffers from Rett syndrome, a rare neurological disorder which causes difficulty with basic functions such as speaking, walking, eating and even breathing. Sophia also has type 1 diabetes, an immune deficiency and an undiagnosed syndrome that causes facial disfigurement.
Despite being well aware of how mean people can be to disabled people, Natalie was shocked when she was sent a particularly unsavoury tweet, which appeared to use her daughter's visible disabilities to promote abortion.
The tweet read:
It is okay to think that every child matters however a lot of them do not hence the amnio test which should be a mandatory test and if it proves negative and the woman does not want to abort then all bills accrued after that is on her and the father.
After seeing the tweet circulating, she decided that enough was enough and asked her supporters to report it.
Shockingly, Twitter did not see the tweet as violating its rules and regulations. Though eventually it did suspend the person who posted the photo and apologised.
Even more worryingly, it was brought to Natalie's attention that Twitter does not include hate against people with disabilities in the form users fill out when reporting a tweet.
To push back against the dehumanising negativity of the trolls, Natalie shared an inspiring thread, encouraging people to get to know the person behind the photograph. It'll more than likely bring a tear to your eye.
H/T: VT