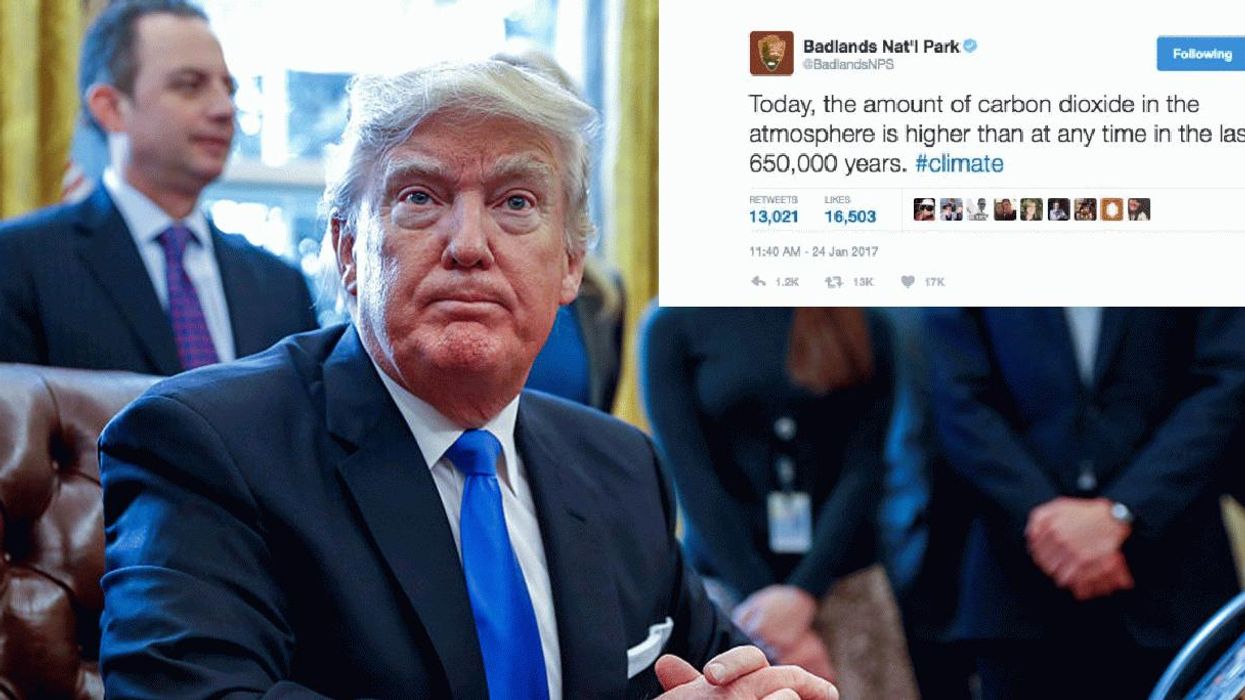 Getty
Donald Trump doesn't really believe climate change is a real thing.
And he's made that quite clear already; promising to reduce "out of control" environmental regulations on car manufacturers and giving the go-ahead for the construction of the controversial Keystone XL and Dakota Access oil pipelines.
Trump's administration has also banned all employees from the Environmental Protection Agency (EPA) tweeting or talking to journalists about environmental issues, according to the Associated Press.
BREAKING: Trump bans EPA employees from providing updates on social media or to reporters, bars awarding new contracts or grants.

— The Associated Press (@The Associated Press) 1485279758
According to Trump's EPA transition leader, this is normal protocol during a White House transition.
But that didn't stop one National Park Service account going rogue.
The Badlands National Park Twitter account simply tweeted a string of objective, scientific facts, including:
Flipside of the atmosphere; ocean acidity has increased 30% since the Industrial Revolution. "Ocean Acidification"
And:
Picture: Twitter 
And: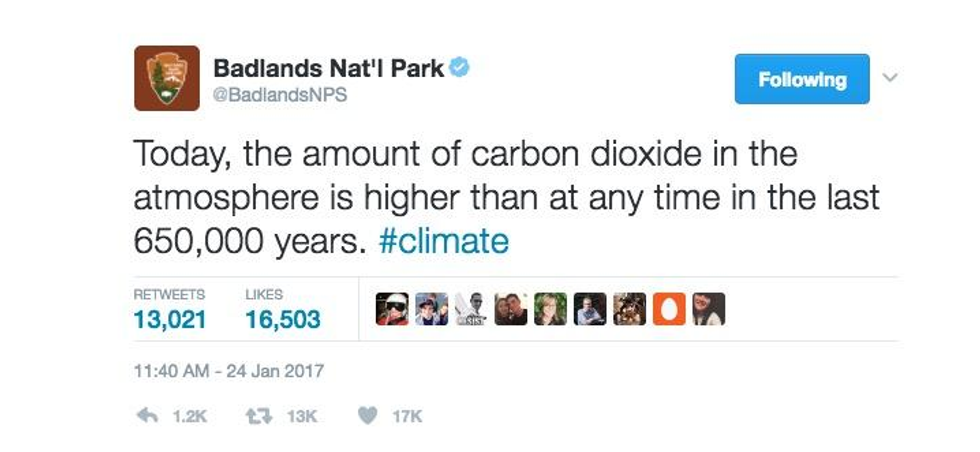 For president Trump, scientific facts must be an act of defiance, as the tweets appear to have now been deleted.
But one journalist was told the park deleted the tweets themselves after the account was 'compromised':
The National Park Service tells me those @BadlandsNPS tweets were from a former employee and the account was "compr… https://t.co/0uCZ4S2Ybt

— Claudia Koerner (@Claudia Koerner) 1485306226
The National Park Service was also told by the White House to shut its Twitter down last Friday, after one account retweeted an unfavourable tweet about the size of the crowd at Trump's inauguration.
It has since tweeted an apology for the 'mistaken' retweets.
Picture: