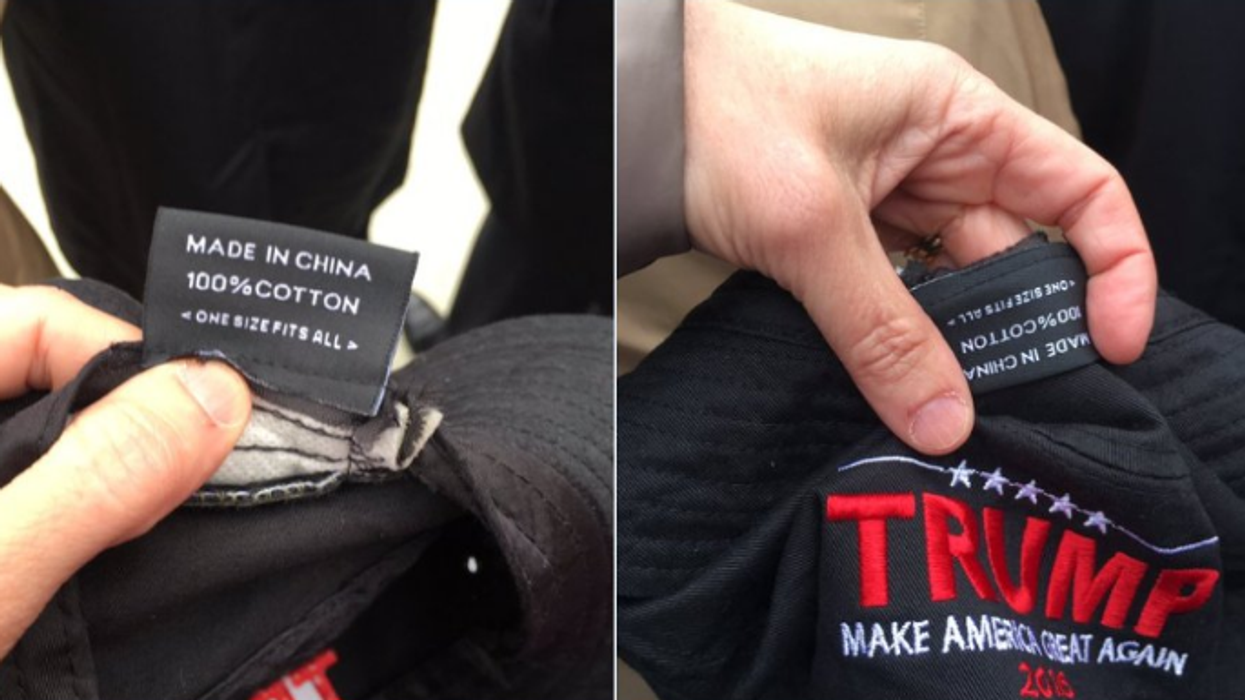 Bess Kalb / Cheri Bustos
It's always good to have principles. It's not so good when you get caught out contradicting said principles.
Unfortunately, that's already happened to President Donald Trump.
He tweeted:
Except, he overlooked one minor detail.
.@realDonaldTrump Oh dear lord, honey. Your own inauguration hats were made in China. https://t.co/jzW8rHvzUc

— Bess Kalb (@Bess Kalb) 1484949280
The inauguration hats bought and sold in the capital were made in China.
Those who thought to purchase a cap early from The Donald's official website will have been guaranteed to get an American product however.
The site proudly states that the caps are:
The only place online to purchase the Official Make America Great Again classic rope hat as worn by Trump, himself.

• Embroidered Make America Great Again! logo on front

• Plastic Snap Closure

• Proudly Made in USA
However, latecomers to the parade, such as it was, were forced to pick up caps that had most certainly not been made in the USA.
Two of Trump's core policy pledges have been to stand up to China, and bring manufacturing jobs back to the US.
So far, so good, then.
Editors note 27/01/17: This article has been updated to include the fact that official Donald Trump 'Make America Great' merchandise purchased from the President's website are in fact 100% made in the United States of America.