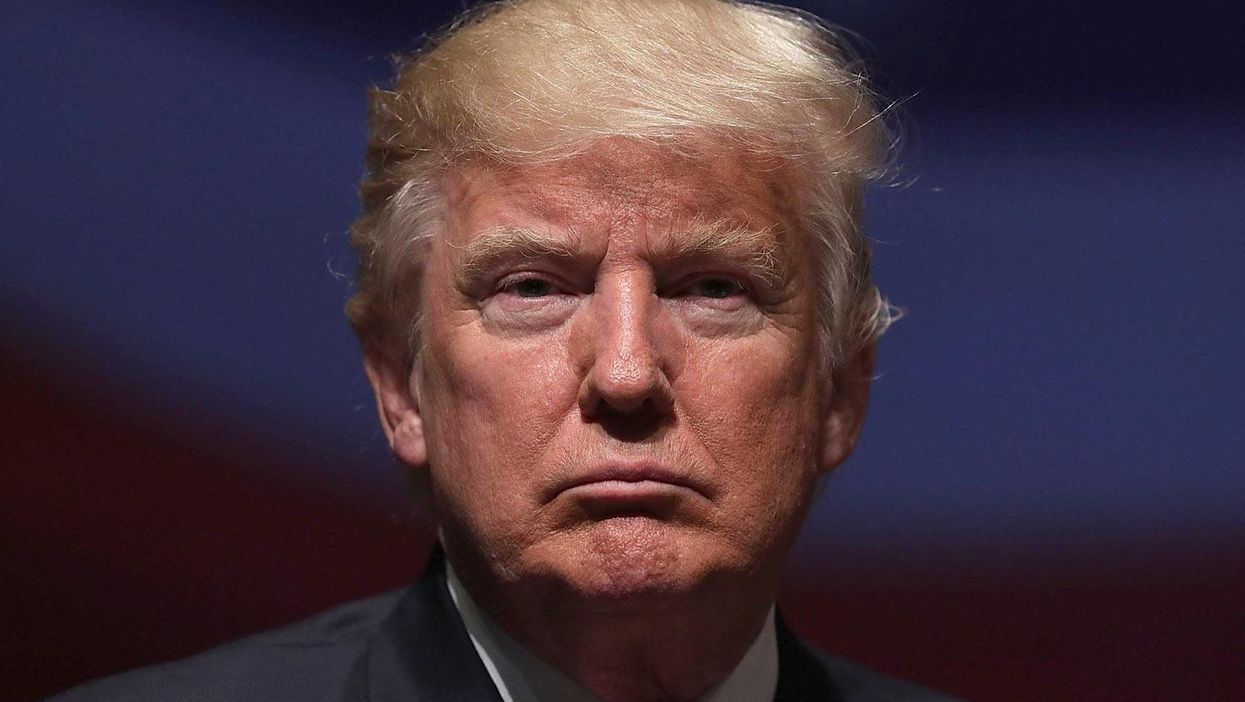 Donald Trump has an awful habit of saying precisely the wrong thing at precisely the wrong time.
A habit that has followed him throughout the years, he managed to put his foot in his mouth during a conversation with WWOR-TV's Alan Marcus, on the morning of 11 September 2001.
Trump claimed he had a window directly facing the World Trade Centre and had partially witnessed the fall of the Twin Towers.
He spoke about the explosion, and the destruction that followed.
A few minutes into the telephone interview, Marcus asked about the Trump Building, which was only a few streets away from the World Trade Centre.
Donald you have one of the land mark buildings down in the financial district, 40 Wall Street. Did you have any damage? What's happened down there?
Donald Trump's opportunity to reply.
Well it was an amazing phone call I made: 40 Wall Street actually was the second tallest building in downtown Manhattan.
Brief reminder: As he speaks, the United States has just faced the largest terrorist attack attack in its history.
It was actually…before the World Trade Centre was the tallest and then when they built the World Trade Centre it became known as the second tallest and now it's the tallest and I just spoke to my people and they said it's the most unbelievable sight. It's probably seven or eight blocks away from the World Trade Centre and yet Wall Street is littered with two feet of stone and brick and mortar and steal.
While describing the scene, Trump needed to clarify that his building was now the largest in downtown Manhattan.
Needless to say, the news anchors continued on with the interview.
You can listen to the audio interview below (it starts just before the two minute mark):